'Festival Of Islamic Resistance' In Iran Assembles Israel's Greatest Enemies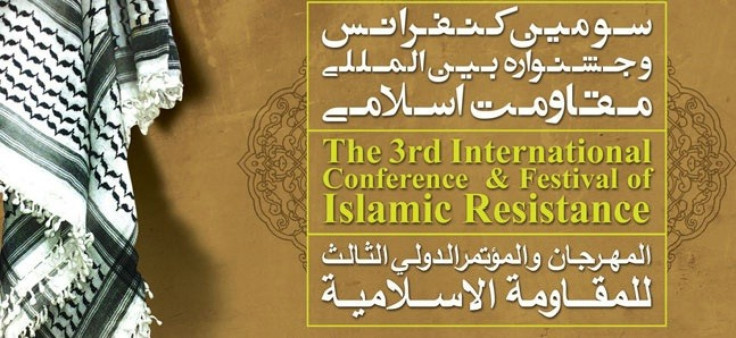 Iran calls it a "Conference and Festival of Islamic Resistance". For Israeli leaders, it probably appeared more like a gathering of their country's arch-nemeses.
On Sept. 5 and 6, Iran hosted a conference of its proxy political-military organizations, partners, and allies (both state and non-state) in its struggle against Israel and the United States.
Shia representatives from some 11 nations attended, including those speaking for Hezbollah and Amal, from Lebanon, as well as Hamas and Islamic Jihad, from the Palestinian Territories.
The "festival" took place in beautiful Isfahan, a city renowned for well-gardened palaces, majestic bridges, stately mosques and wide streets. A picturesque setting no doubt, for what any intelligence organizations in Tel Aviv and Washington would probably label a nefarious gathering of some of the world's worst purveyors of terrorism. Hezbollah, Hamas, and Palestinian Islamic Jihad are all designated terrorist organizations by the U.S., though Amal is not.
Although Iran has publicly made Palestine central to meetings, discussions of the crisis in Syria appeared to carry much of the focus of the conference.
Speaking to Press TV, the English language arm of Iran's state-owned media, Ali Akbar Velayati, a senior advisor to Supreme Leader Grand Ayatollah Ali Khamenei, said that anti-Israel sentiment played a critical component of the "Arab Spring" or "Awakening" process which engulfed much of North Africa and the Middle East over 2011. Velayati added that Syria was a target of foreign groups because it served as the "Golden chain of Islamic resistance against Israel."
Syrian representatives were quick to play up the country's role as the intermediary "bridge" between Iran and groups in Lebanon and Palestine.
Hamed Hassan, Syria's ambassador to Iran, said that his country was working to "defeat Western conspiracies" against its survival.
But whether Palestinian groups at the conference were willing to back Syria appeared uncertain.
The Financial Times reports that Khaled Qadomi, a representative of Hamas, made little mention of Bashar al-Assad's beleaguered regime, instead choosing to focus on his own movement's efforts in the Gaza Strip. Abdulnaser Sharif, a representative of Islamic Jihad to Iran, said only that his movement could not consider the Assad government an enemy.
However, Hezbollah's messages carried stronger signs of its obligations to Damascus and Tehran. Sheikh Ali Jaber, a member of Hezbollah's central council, offered those gathered a message from Hasan Nasrallah, the general-secretary and leader of Hezbollah. Nasrallah said that Israel and the West were interested in drawing a "new map" for the region, but warned that Islamic resistance groups "will last and continue activities".
That may have been a message against attempts to overthrow Assad through outside intervention, as well as a commitment to Tehran.
Iran, a longtime backer of Assad, considers Syria a major conduit and pathway to exert power and move weapons to anti-Israeli groups in Palestine and Lebanon. The collapse of the Syrian regime, and especially its replacement by one friendly to the West, would jeopardize Iranian influence and power projection in that area of the Middle East.
The United States asked Iraq on Wednesday to begin inspections of Iranian planes transiting its airspace, concerned that they may be carrying weapons and munitions to support Assad forces.
© Copyright IBTimes 2023. All rights reserved.