Few See Trump-Friendly US Stock Recovery Before Elections
U.S. President Donald Trump's favorite report card on his presidency may be failing him at a critical moment.
U.S. stocks have fared well since Trump took office, a fact he has repeatedly touted, but have stumbled badly in October. The S&P 500 (.SPX) is down 7.6 percent and on course for its biggest monthly drop of Trump's presidency with fewer than two weeks before voters determine whether his Republican Party retains control of Congress.
Republicans have emphasized Trump's stewardship of the economy and recent record stock market highs in their campaigns. It is unclear whether a last-minute market drop will be a persuasive factor for voters.
A Reuters/Ipsos poll conducted the week ended Oct. 16 found 51 percent of respondents approve of Trump's handling of the economy, compared with 45 percent who approve his job performance overall.
But with only 12 days remaining, few expect a sustained snap back in stocks before Election Day given a suddenly shaky global environment for risk assets.
"The market is likely to be in a retreat until early November," said Gail Dudack, chief investment strategist at Dudack Research Group. "This time period dovetails well with the midterm elections."
The last time U.S. stocks fell anywhere close to this much in the month preceding a national election was October 2008, when the financial crisis was in full swing and the S&P 500 dropped 16.9 percent.
That year, Democrats retained control of Congress and Barack Obama ended eight years of Republican control of the White House.
When measured from their election dates until the first midterms of their administrations, Trump's stock market still has an upper hand relative to Obama's.
The S&P 500 is up nearly 26 percent since Trump's election on Nov. 7, 2016. By contrast, the index rose less than 4 percent between Obama's election and the 2010 midterms, which saw Republicans recapture the House.
PROFITS KNOCKED BY TRADE
The U.S. stock market has been upended by a tepid start to earnings season, with Caterpillar Inc (CAT.N), Ford Motor Co (F.N) and 3M Co (MMM.N) warning their growth could be knocked off-kilter by trade tariffs, which are one of Trump's signature policies in his attempt to revive U.S. manufacturing.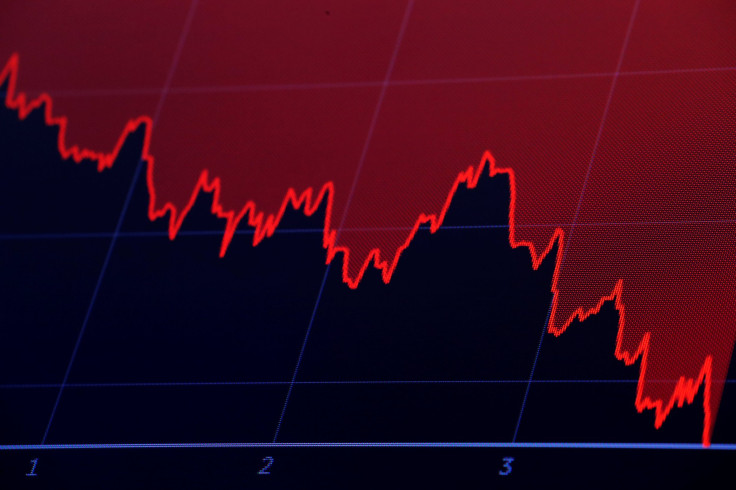 "The trade concerns that we've been worried about for most of this year are finally being realized in the market," said Kirk Hartman, global chief investment officer with Wells Fargo Asset Management.
Overall, 179 out of the 500 stocks that make up the S&P 500 have fallen 20 percent or more from recent highs, putting them in bear territory. An additional 174 stocks have fallen between 10 percent and 20 percent, leaving them in what is known as a correction.
At the same time, the Federal Reserve is expected to continue raising interest rates to curb inflation with the unemployment rate near 40-year lows and the U.S. economy still benefiting from the fiscal stimulus of Republican-led tax cuts passed in December.
Higher rates often slow an economy by making borrowing for mortgages, credit cards and other loans more expensive.
Sales of new U.S. single-family homes fell to a two-year low, the Commerce Department said on Wednesday, a decline economists pinned on the nearly 1 percentage point increase in 30-year fixed mortgage rates year to date.
"People are getting very nervous, meaning the big money managers. The fault here lies with the Fed, in my opinion, they have pushed rates too high and too fast and keep talking about doing more," said Mark Grant, chief global strategist at B. Riley FBR Inc.
Dallas Federal Reserve Bank President Robert Kaplan said on Wednesday he expects the central bank to raise rates three times in 2019, to a range of 2.75 percent to 3 percent, echoing the three hikes expected by economists polled by Reuters.
Trump has taken to increasingly attacking the Fed for raising interest rates.
Despite recent market turmoil, some investors said fears of a deeper selloff are overblown.
"It takes a while to get through a volatility spike and there is a bottoming process, but fundamentals are in place for the market to go higher," said Steve Chiavarone, a portfolio manager at Federated Investors who said that his firm remains especially bullish on small-cap U.S. stocks, which are down nearly 14 percent for the month to date.
"The market is offering up better values now and we want to buy it."
Yet others expect that large investors such as pension funds and mutual funds will continue to unload stocks as interest rates rise and the future growth of the U.S. economy looks more uncertain.
"There's an old saying that retail opens the market and institutions close it," said Nicholas Colas, co-founder of Datatrek Research. "This to me says real institutional selling. It means it isn't over."
(Reporting by David Randall; Editing by Dan Burns and Meredith Mazzilli)
-Reuters
© Copyright Thomson Reuters 2023. All rights reserved.