FIBA: President Duterte Says Philippines Will Lose Badly To Italy; Team Not Bothered
Philippine President Rodrigo Duterte blasts his own national team "Gilas Pilipinas" and said that the team has no chance against Italy in FIBA.
The Philippines is known for its unbelievable passion for basketball. However, President Duterte of the Philippines himself believes that his national team will not be able to match foreign countries in the upcoming FIBA World Cup 2019.
In one of his recent conferences in Malacañang, Duterte was able to somehow discuss the FIBA World Cup. According to Duterte, Gilas Pilipinas, the name of Philippines' national basketball team, will lose badly against Italy, who he referred to, as much taller players, Sports Inquirer noted.
"Wala, talo tayo, walang laban. Sa China na lang tayo magpusta," Duterte said before Filipino-Chinese businessmen in Malacañang. "We will lose sa Italy. Ang lalalaki kaya ng mga gagong 'yan, (We will lose. We don't have a chance. Let's just bet on China. We will lose to Italy. Those idiots are big.)," Duterte predicted.
Duterte then somehow gave the national team some hope and mentioned Angola is the opponent which Gilas could beat even without sweating too much.
"Angola ito pwede natin ilibing ng buhay (Angola, that we can bury alive)," Duterte said.
Meanwhile, Gilas Pilipinas Head Coach Yeng Guiao responded to Duterte's bold prediction. According to Guiao, the team should just have to take it positively, PhilStar Global reported.
"It doesn't really bother us. I guess you just have to take that from a positive point of view," Guiao said.
Guiao also tried to boost the confidence of the team by stating that they should just keep on believing themselves and take the President's comments as a challenge.
"We should just be able to keep believing in ourselves. We look at it as a challenge... whatever happens, we're here to represent the Philippines," Guiao noted.
With regards to the actual chance of Gilas against Italy, Guiao enlightened everybody about what really matters most. He pointed out that regardless of the outcome of the game, it is all about how they performed and carried themselves.
"Whether we win or we lose, it's really the way you carry yourself, the way you put out a good performance," Guiao added.
Once and for all, Guiao addressed the future of Gilas in FIBA this year. As per the veteran coach, nobody knows what will really happen.
"Who knows what will happen?," Guiao teased.
Gilas Pilipinas' begins its World Cup bid against Italy on August 31, 2019 at Foshan, Foshan International Sports & Cultural Arena.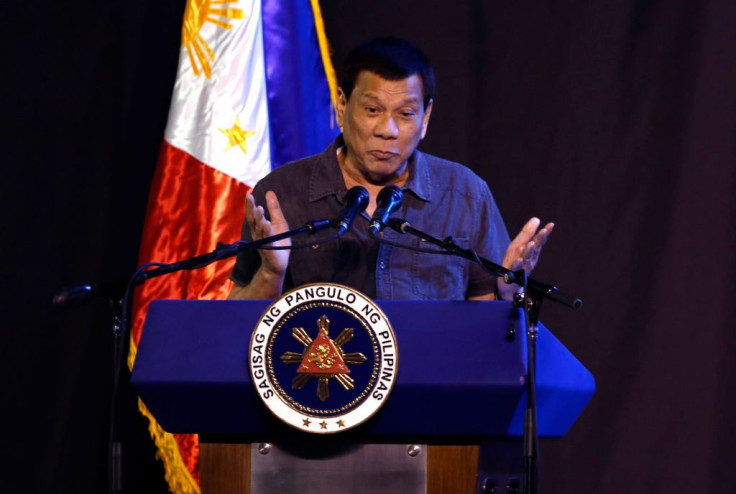 © Copyright IBTimes 2022. All rights reserved.
FOLLOW MORE IBT NEWS ON THE BELOW CHANNELS