NBA: Lil Wayne Shares 'Simple Reasons' Why LeBron James Will Donimate Next Season
Lil Wayne is confident that LeBron James will dominate the NBA next season because of a few simple reasons.
The NBA has an endless list of great players coming from different eras. For so long, it has been really hard to determine who the GOAT is. And while the world still argues about the specific topic, two of the biggest names in Hip-hop addressed the issue.
In a recent episode of Fox Sports' "Undisputed," Dwayne Carter Jr., better known as "Lil Wayne," shared his unique thoughts about the NBA. According to Carter, who is a New Orleans native, the Los Angeles Lakers will win the NBA title next season simply because of James.
Carter made a bold prediction about the current Lakers star and said that James will bounce back next season. More specifically, Carter believes that "The King" will let it all off inside the basketball court. "The king got a lot to get off his chest and he gon' get it off his chest on the court," Lil Wayne predicted.
With regards to James having a lot of haters and doubters, Lil Wayne admitted that he knows how James feels about it. He shared that he had been through the same situation and knows how it feels to be "hated."
"I feel that. I've been in that situation before. I've been in the situation when you feel like, oh yeah," Carter said about being hated like James.
The 36-year-old rapper also had a simple statement about how the Lakers will able to dominate the league next season. As expected, Carter was confident that James can deliver and that all he had to do is "be LeBron James."
"That's all he have to do," Carter pointed.
Surprised by Carter's tremendous belief in James, Skip Bayless pressed Carter if he also believes that James is the GOAT over Michael Jordan. With no hesitation, Carter responded that James is indeed "the GOAT."
"At this time, yes. He's the GOAT. It ain't about all that. He's the GOAT," Carter stated.
Bayless, who appeared evidently shocked with Carter's response, questioned the rapper by pointing out some factors why James can't be better than Jordan. But unfortunately, Carter doesn't want to argue about the issue and insisted that Jordan is the past and James is the present.
"Michael Jordan is Michael Jordan but now it's LBJ and that's the GOAT," Carter pointed.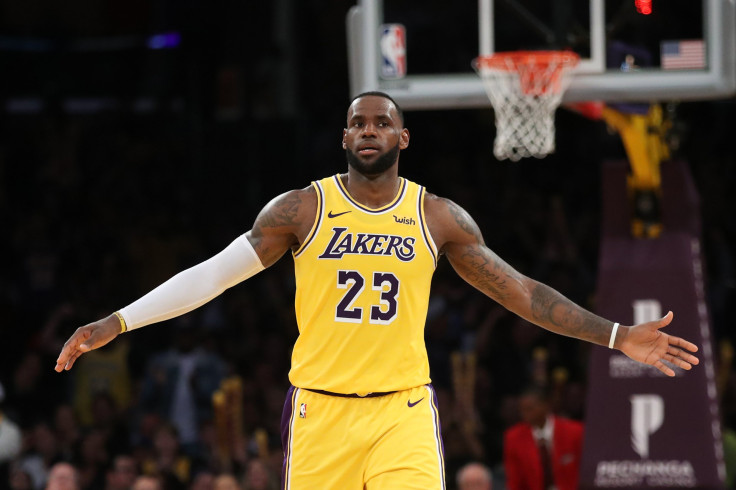 © Copyright IBTimes 2023. All rights reserved.