FIFA Corruption Scandal: Guatemalan Official Héctor Trujillo Arrested On Cruise Ship In Florida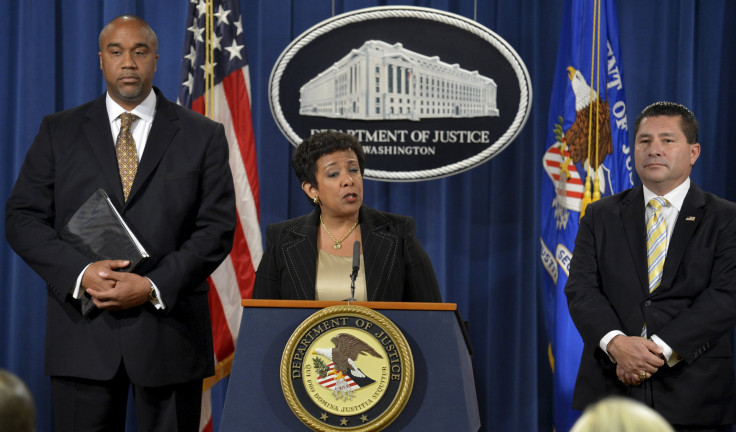 Héctor Trujillo, an official with the Guatemalan soccer federation and a judge on the Constitutional Court of Guatemala, was arrested by federal agents who boarded a cruise ship as it docked off the coast of Florida Friday morning, the FBI said, according to the New York Times. Trujillo was one of 16 FIFA-related officials who were indicted by the United States Justice Department Thursday on charges of racketeering, conspiracy and corruption.
He is expected to appear before a federal courtroom in Florida, a FBI spokeswoman said to the Times. Trujillo, 62, had been on an island cruise when the charges were announced, and checking the itinerary, federal agents noted that his ship's next stop was in Port Canaveral, Florida. It was unclear if Trujillo knew of the charges, but he was arrested without incident by agents with Customs and Border Protection, the FBI said.
At a news conference in Washington Thursday, U.S. Attorney General Loretta Lynch specifically referenced Trujillo, saying he was "purportedly dispensing justice by day while allegedly soliciting bribes and selling his influence within FIFA."
The indictment charged Trujillo with accepting two bribe payments from a Spanish media company, one of which was a"six-figure" payment split among Trujillo and two others in exchange for media and marketing rights for the 2018 World Cup qualifying games, reported Reuters. The indictment alleged the second payment was a $200,000 bribe that Trujillo split with another official for the media and marketing rights for 2022 World Cup qualifier matches.
Lynch was direct in her criticism of the alleged actions of the 16 people who were indicted Thursday. "The betrayal of trust set forth here is outrageous," Lynch said in the press conference. "The scale of corruption alleged herein is unconscionable."
The arrests and charges Thursday came the same day FIFA's executive committee approved reforms in an effort to prevent further corruption scandals in the future. The scandal-ridden global soccer association suffered a first wave of indictments from the Justice Department in May.
© Copyright IBTimes 2022. All rights reserved.
FOLLOW MORE IBT NEWS ON THE BELOW CHANNELS