FIFA Corruption Scandal: Swiss Police Arrest 2 Officials Over Suspicion Of Accepting 'Millions Of Dollars' In Bribes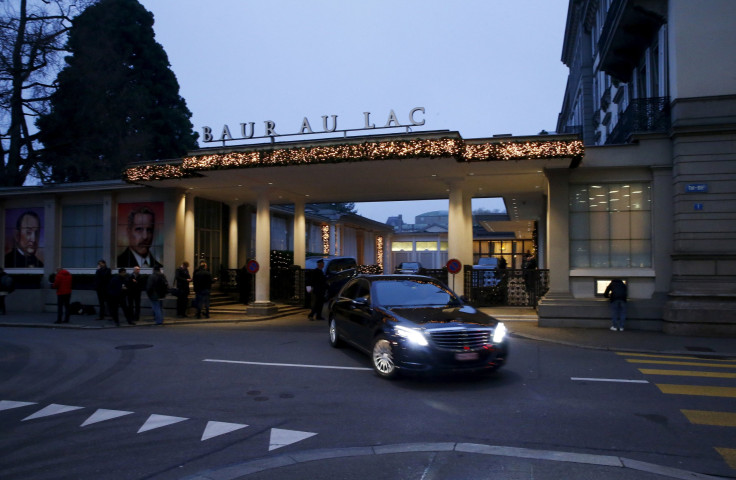 Two FIFA officials were arrested Thursday at the request of U.S. officials on suspicion of accepting millions of dollars in bribes, Swiss authorities said. The news comes in a widening corruption case that has stirred soccer's governing body in recent months.
The two unnamed officials were taken into custody after police made pre-dawn raids at the luxury Baur au Lac hotel in downtown Zurich, Switzerland's Federal Office of Justice (FOJ) said, adding that the arrests were made on the requests submitted by the U.S. Department of Justice. FOJ reportedly said that the officials, whose millions of dollars in bribes are linked to marketing rights for the Copa America and World Cup qualifying matches, are pending extradition.
"FIFA is aware of the actions taken today by the U.S. Department of Justice," the governing body said, in a statement, according to the Associated Press. "FIFA will continue to cooperate fully with the U.S. investigation as permitted by Swiss law, as well as with the investigation being led by the Swiss Office of the Attorney General. FIFA will have no further comment on today's developments."
The FOJ reportedly said that the names of the officials will be made public in another statement that is expected to be released later Thursday.
"The high-ranking FIFA officials are alleged to have taken the money in return for selling marketing rights in connection with football tournaments in Latin America, as well as World Cup qualifying matches," the FOJ said, in the statement. "According to the arrest requests, some of the offences were agreed and prepared in the USA. Payments were also processed via U.S. banks."
Thursday's arrests come amid increased activity in the FIFA bribery case in recent weeks, with South American soccer officials targeted.
The FIFA corruption scandal broke in May with a police raid and arrests of several soccer officials. Some 14 officials, including two former vice-presidents, have been indicted in the U.S.
Both FIFA President Sepp Blatter and UEFA President Michel Platini are serving 90-day suspensions over investigation into $2 million of FIFA money Blatter approved for Platini in 2011 as backdated salary. FIFA's congress is scheduled to elect Blatter's successor in February.
© Copyright IBTimes 2022. All rights reserved.
FOLLOW MORE IBT NEWS ON THE BELOW CHANNELS