FIFA Corruption Scandal: UEFA Wants Presidential Election Postponed, Asian Federation Opposes Delay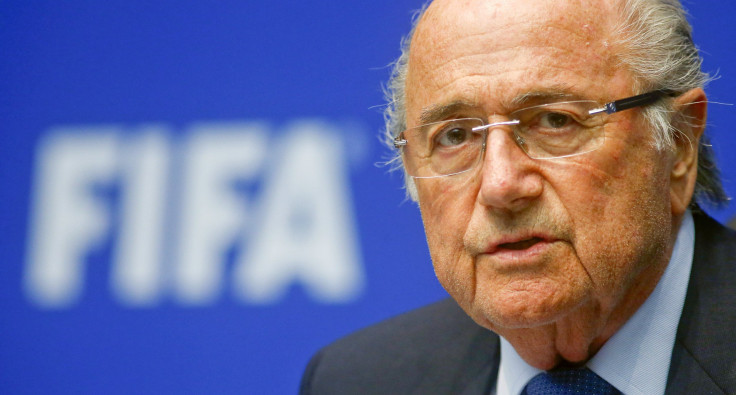 The leaders of the Union of European Football Associations (UEFA) are expected to meet on Thursday to discuss whether FIFA's presidential election scheduled on Friday should be postponed after a series of arrests of some of the federation's top officials over bribery and corruption charges. On Wednesday, U.S. prosecutors unveiled racketeering and other charges against 14 people, seven of whom were arrested by Swiss authorities in Zurich.
UEFA said that the voting should be delayed in the wake of the corruption scandal involving the soccer's international governing body. The upcoming meeting of FIFA's members on Friday could "turn into a farce," the union said on its website, adding that it is also considering boycotting the gathering.
"These events show, once again, that corruption is deeply rooted in FIFA's culture," UEFA said. "The UEFA member associations are meeting tomorrow ahead of the FIFA Congress. At that point, the European associations will decide on what further steps need to be taken to protect the game of football."
The union also argued that the time is ripe for a change in FIFA's leadership, and said that the new presidential election should be held within the next six months.
However, UEFA's stance is not supported by all soccer administrators. In a statement on its website, the Asian Football Confederation (AFC) expressed "its disappointment and sadness at Wednesday's events in Zurich" but opposed "any delay in the FIFA Presidential elections to take place on Friday May 29 in Zurich."
AFC also said that it would support the current FIFA President Sepp Blatter's bid for another term. Blatter is contending for his fifth term as the federation's head in the election against Prince Ali bin al-Hussein of Jordan.
Meanwhile, FIFA spokesman Walter de Gregorio reportedly said Wednesday that Blatter is not involved in the corruption scandal, and that there were "no plans" to postpone the election.
"Of course, Congress will take place. One thing has nothing whatsoever to do with the other," de Gregorio said, adding that the 2018 and 2022 Soccer World Cups, scheduled to be held in Russia and Qatar, respectively, will go ahead as planned.
© Copyright IBTimes 2023. All rights reserved.