FIFA Corruption: US Regulators Probe Companies Linked To Soccer Body Over Bribery Concerns, Report Says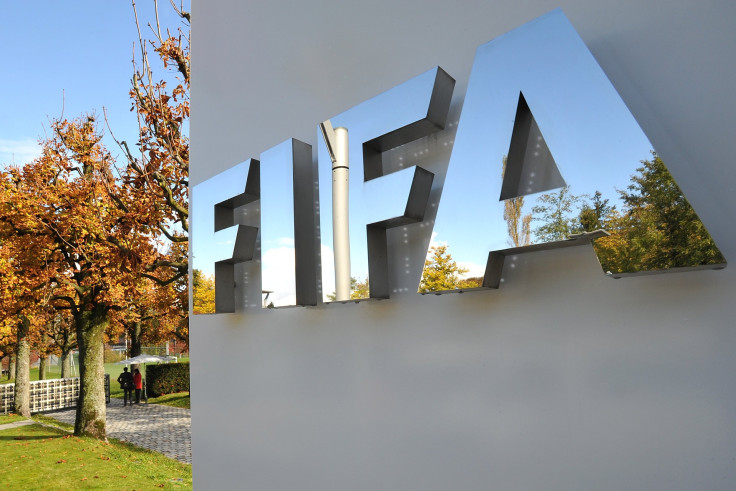 U.S. securities regulators are investigating several publicly traded companies with links to the embattled international soccer body FIFA and other soccer organizations for possible violations of U.S. bribery laws, according to a Reuters report.
The report, which cites an unnamed source close to the civil probe, says that the investigation may not find any evidence of wrongdoing or lead to any enforcement action. It does represent, however, a new front being opened by authorities in the wide-ranging corruption investigation that has rocked FIFA.
The probe, which is being carried out by the U.S. Securities and Exchange Commission, centers on companies that have been involved in soccer contracts such as athletic apparel giant Nike.
While Nike has not been charged with any offense or accused of wrongdoing, U.S. regulators announced last month that they were investigating payments the company made to Brazilian officials as part of a 1996 deal to sponsor the country's national soccer team.
A Justice Department indictment unsealed in May referred to the deal in what the Wall Street Journal described as "barely veiled terms." The indictment described a U.S. company, referred to as "Sportswear company A," which struck a deal to sponsor the Brazilian soccer federation, and then cut a side deal with a middleman, who allegedly used payments from the company for bribes and kickbacks.
In a statement on Friday, cited by Reuters, a Nike spokesman said that the company "is committed to cooperating with any government investigation into the FIFA matter."
The revelations of the new investigation come as another prominent figure in international soccer governance, Carlos Chavez, the president of Bolivia's Football Federation, was arrested Friday as part of a corruption inquiry. He is accused of "alleged corruption in the management of resources," Bolivia's public prosecutor said, according to BBC.
In addition, Jeffrey Webb, a former FIFA vice-president, arrived in the U.S. from Switzerland to face corruption charges Friday, for his alleged role in a $150 million bribery scheme. Webb, one of 14 FIFA officials named in the U.S. indictment, is alleged to have engaged in corrupt practices in relation to the awarding of the 2018 and 2022 World Cup tournaments to Russia and Qatar, respectively.
The charges against a raft of senior officials has plunged international soccer's governing body into crisis, and forced the resignation of the organization's president, Sepp Blatter, just days after he was re-elected to serve a fifth term.
The corruption allegations have resulted in some of FIFA's major commercial sponsors calling for reforms. FIFA sponsors Coca-Cola and McDonald's confirmed that they have put pressure on football's governing body to set up a third party to help reform the organization.
© Copyright IBTimes 2023. All rights reserved.