Fifth Grader Julian Newman Dominates High School Basketball [VIDEO]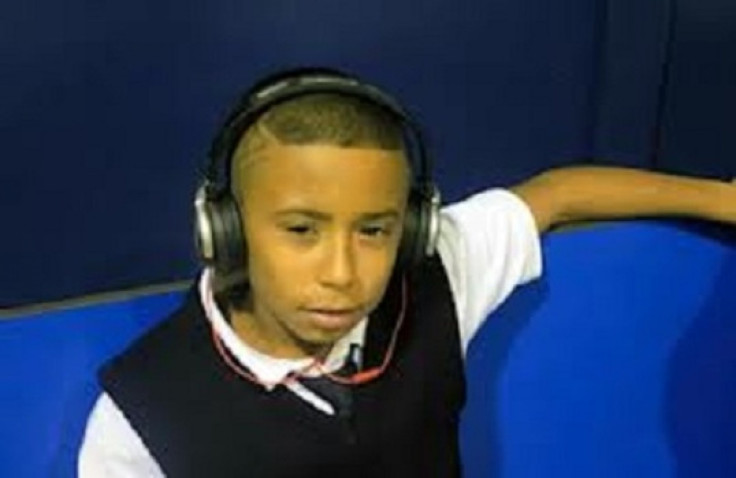 One fifth grader is gaining national attention because of dazzling ability on the basketball court.
Julian Newman of Orlando, Fla., is just 4-foot-5, weighing just 70 pounds. However, that hasn't stopped him from competing against much older opponents. The 11-year-old plays on the varsity team for Downey Christian School, facing juniors and seniors in high school.
A video of Newman's prowess in games has gone viral on the Internet, being seen by almost three million people. The acclaim prompted The New York Times to do a profile of the phenom, and ESPN has shown video clips of Newman on "SportsCenter."
Before Newman made the team, Downey didn't experience much success. Now, the Patriots have shot out to an 18-5 record.
Newman began playing on his middle school team, but was quickly moved off the club. He scored 69 points, followed by a 91-point performance, and was put on the varsity squad.
Jamie Newman, Julian's father, is the fifth grader's coach. He claims that his son's talent rivals that of the best basketball players in the world.
"You see more of him dribbling the ball than you'll see watching an N.B.A. game," Jamie told The New York Times. "He can do stuff that Chris Paul and Derrick Rose can't."
While Jamie may be getting ahead of himself, it's hard to deny that his son has an extremely bright future. At such a young age, he's made it a habit of recording double-doubles against teams made up of players that are six or seven years older than him.
Below you can watch the highlights of Newman playing high school basketball.
© Copyright IBTimes 2023. All rights reserved.