Fighting Near Strategic Port City Of Mariupol Increasing Despite Hopes For Peace In East Ukraine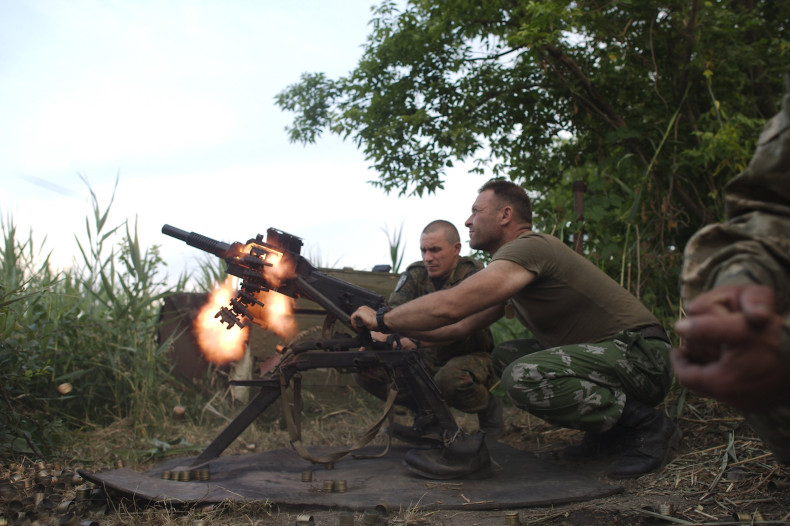 Just two days after a meeting of foreign ministers from Germany, France, Ukraine and Russia in Paris, where the parties said they had made some advance toward discussion of a peace deal that could help end the eastern Ukraine conflict, the situation on the ground tells a very different story. On Wednesday evening, pro-Russian rebels attacked towns and villages near the strategic port city of Mariupol on 40 occasions, according to Ukrainian military officials.
"The most difficult situation is near Mariupol. The militants fired powerful 152-millimeter howitzers on the positions of the Ukrainian armed forces near the villages of Shyrokyne and Talakivka," said officials from the Ukrainian anti-terrorism unit, which bears that name because the Ukrainian government labels the rebels terrorists. "The militants fired small arms, grenade launchers and a portable version of a Grad rocket launcher on the village of Shyrokyne."
Mariupol, one of Ukraine's main ports for trade and access to the Black Sea, has been the focus of several skirmishes since the war began in April 2014, given that capturing it would go a long way toward allowing Russian-supported rebels to create a land bridge from the Russian border in the east to the Crimean peninsula, which Russia annexed. It would also deprive Ukraine of valuable income that the city generates from its steelworks.
Most fighting on the coastal region has been concentrated in villages outside Mariupol, but over the past few weeks, clashes between pro-Russian rebels and Ukrainian troops have moved further inside Ukraine's interior and closer to the demarcation line that straddles the de facto rebel capital of Donetsk.
NATO defense ministers meeting in Brussels on Wednesday expressed concerns that the entire conflict could return to the sort of heavy fighting seen in the days leading up to the signing of the Minsk II agreement in February this year. Those fears appeared to come true on Monday, when more than 360 explosions were heard by the Organisation for Security and Co-operation in Europe near the Donetsk airport.
© Copyright IBTimes 2022. All rights reserved.