Filipino Pro Wrestling Stars Implore Fans To Support Southeast Asian Promotions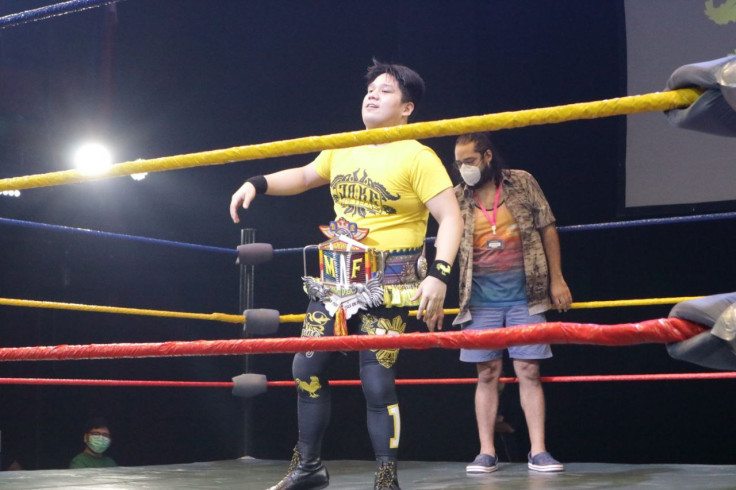 KEY POINTS
Pro wrestling has a foothold in Southeast Asia with multiple promotions
Filipino performers Jake De Leon and Ken Warren have implored fans to give the sport a chance
The Philippines is slowly working its way to becoming a major regional player
The professional wrestling industry is experiencing a massive boom across the world thanks to both WWE and All Elite Wrestling (AEW).
For many years, WWE stood unchallenged in the business after buying out its competition at the territorial level early on and later acquiring its biggest rival in the form of World Championship Wrestling (WCW).
WWE and AEW are always on the lookout for the next generation of pro wrestlers to breed into stars and that search has led them to markets across the world.
With performers from around the world gracing both companies, it is worth noting that few stars have broken out on such a big stage from Asia.
That may partially be because of New Japan Pro Wrestling's prominence in the region.
However, bigger organizations may want to take an even closer look at the grassroots movement happening in Southeast Asia.
With promotions such as Singapore Pro Wrestling (SPW), Malaysia Pro Wrestling (MyPW) and SETUP Thailand Pro Wrestling, the passion for the business is there.
The Philippines also has its own pro wrestling outfits like the Philippine Wrestling Revolution (PWR) and Manila Wrestling Federation (MWF).
Founded in 2014, MWF has been striving to help develop the local scene by holding shows based on its thrust of being an "Aksyonovela"–a portmanteau of the Filipino word for "action" and the suffix of telenovela.
The International Business Times was invited this past Sunday, September 11 by MWF to watch its live event dubbed as "Road to Fate," which had Fabio Makisig, Nigel San Jose and Jake de Leon vie for the MWF Pinoy Wrestling Championship in the headlining contest.
De Leon, a former PWR superstar, went on to break the hearts of MWF faithful as they hoped to see MWF original Makisig finally win the title after having such a wonderful run in all his years under the organization's banner.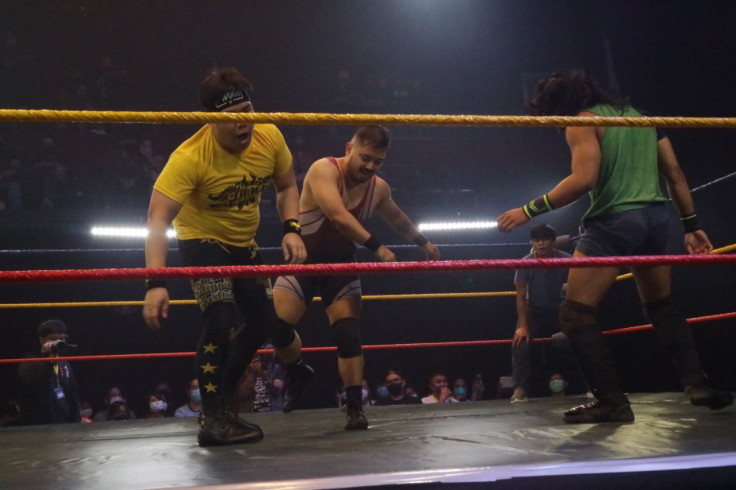 "The Queen of Philippine Wrestling" Crystal was supposed to be a part of the main event but was sidelined at the last minute due to an illness.
Following the event, the International Business Times was able to speak with both De Leon and fellow PWR alumnus Ken Warren to get their perspectives on the pro wrestling scene in Southeast Asia.
"The scene in Southeast Asia is flourishing, as in people all over [the region] give us so much eyes in Thailand, Singapore, Malaysia, Vietnam, Hong Kong and even in Japan... We are a part of this organization who cares for our product, who has their own [sense of] originality that's very Pinoy in flavor," Warren said.
"In Southeast Asia, everyone is young. We're not like the WWE, we're not like AEW. We're not trying to be any of those guys. We're trying to be ourselves. So, for everyone who keeps on saying we're WWE-lite... I can tell you right now you are wrong," De Leon noted with much intensity.
Both De Leon and Warren, alongside Crystal, have built such a big brand of themselves on the local scene that they were invited to try outfor WWE in 2019 while also performing in different promotions across the region through the years.
Warren has performed in MyPW and Hong Kong Pro Wrestling Federation, as well as in Grapple MAX against longtime online rival The D in Singapore back in 2019.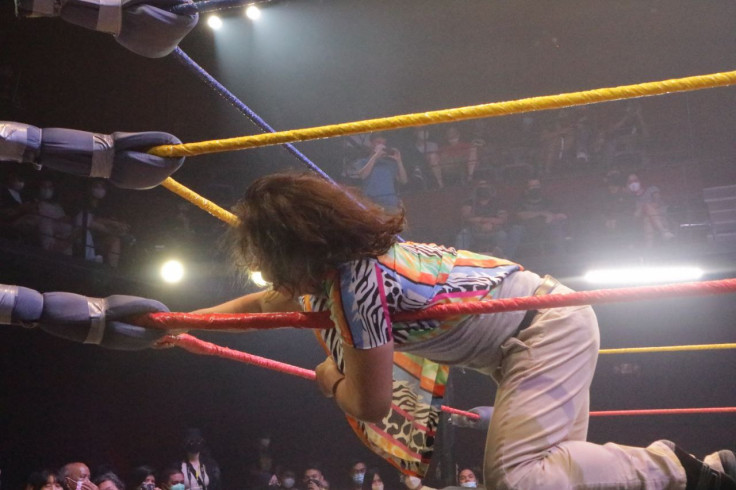 As for De Leon, he has worked around the region as well with Asia Wrestling Entertainment, SPW and Asia Pro-Wrestling Summit.
His most well-known performance among Filipino pro wrestling fans though is his 2019 match against former WWE Cruiserweight Champion and 2016 Cruiserweight Classic winner Fil-Am T.J. Perkins .
It is also worth noting that longtime MWF performer Makisig has shared the squared-circle with the legendary Tajiri on two occasions in 2019 – the first at MWF 8: Halalan and the second at MWF 11: Road to Fate.
In the same year, former WWE performer Ho Ho Lun also graced the promotion and even went on to hold hostage (in storyline) the MWF Championship after defeating inaugural champion Robin Sane at MWF 10: Republika.
Although none of them have yet to get the chance to perform in big-time companies such as WWE and AEW, the dream of having a grassroots pro wrestling program is taking shape slowly but surely through their efforts.
Speaking about the future of pro wrestling in Southeast Asia and in their homeland, Warren vouched for fellow performers at Road to Fate in Makisig, San Jose, "Asia's Nightmare" Ken Cifer, CJ Serafin, Chelsea Marie, Main Maxx and Bro. Jomar Liwanag.
For De Leon, he passionately implored those attending the post-event press conference to give Philippine wrestling a chance.
"You guys just need to open up your eyes. You just need to do your research. Before looking outside, look in. Look at this lineup of people, of talent. Everyone has something to show you. Everyone here is shining," he stated.
Pro wrestling in Southeast Asia is still in its infancy in terms of mainstream popularity, but WWE has already kept tabs on the region.
But with the likes of De Leon and Warren helping lead the charge at least in the Philippines, pro wrestling has a shot at becoming the next big industry if they remain true to themselves–a piece of advice that Perkins gave back in 2015.
© Copyright IBTimes 2023. All rights reserved.
FOLLOW MORE IBT NEWS ON THE BELOW CHANNELS