Filipinos Pelt Hillary Clinton's Convoy with Eggs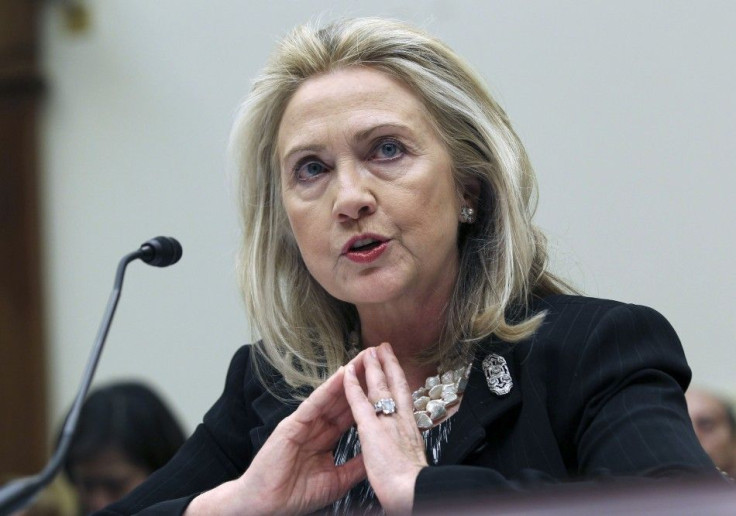 A convoy of U.S. Secretary of State Hillary Clinton in Manila, the Philippines, was pelted with eggs and red paint Wednesday. The incident happened after Clinton's meeting with President Benigno Aquino III.
Several dozen demonstrators, who are members of the League of Filipino Students (LFS), were protesting an agreement which exempted U.S. troops from criminal prosecution in the Philippines.
According to local news service Aksyon, the protesters managed to stop the convoy and began their ambush on the motorcade. Filipino anti-riot police struggled to barricade the convoy from the swarm of activists.
Troops of the Presidential Security Group quickly stepped out from an escort vehicle and joined with the police forces. They finally succeeded to clear the crowd while the main body of the convoy took another route and was out of sight. Some activists were hurt, but no arrests were made.
A State Department official, who was traveling with the Secretary of State, told ABC News that Clinton's vehicle had not been hit. The official downplayed the incident by saying it was 'not a big deal.'
© Copyright IBTimes 2023. All rights reserved.