First Drive: 2015 Ford F-150's Aluminum Body Makes It More Efficient, But Will Truck Loyalists Buy It? [VIDEO]
For the past three decades, the Ford F-Series pickup has been the best-selling vehicle in the United States, built with layers upon layers of steel. But Ford is making all of the 2015 Ford F-150 models largely out of high caliber, "military grade" aluminum alloy.
The science is a little bit more complex than "we replaced steel stuff with aluminum stuff," but what it boils down to is this: the 2015 Ford F-150 is not only stronger than its predecessor, but also considerably lighter. Adding lightness is always a good thing; reducing a vehicle's curb weight improves handling, acceleration, and most importantly in the F-150's case, fuel efficiency. Ford's banking on that to keep them on top in truck sales.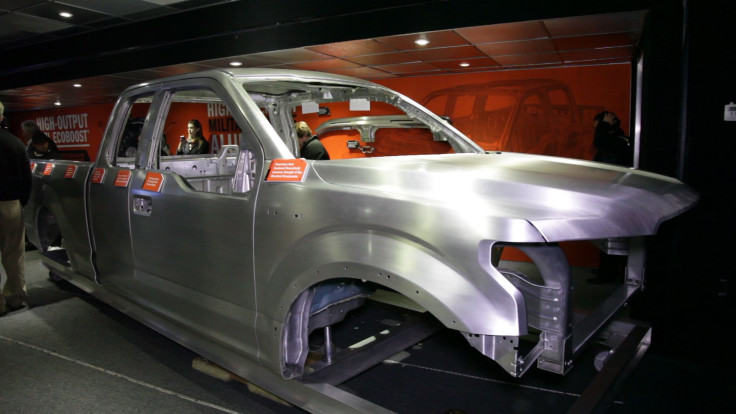 "The number one unmet need for truck customers is fuel economy. They're always looking for more," said Eric Peterson, marketing manager for Ford's F-Series line. "Just about everything you see on the outside of the 2015 F-150 is aluminum alloy."
That's how Ford has been able to shed so much weight from the new truck (500-700 pounds, depending on trim) -- the doors, fenders, cab -- nearly the entire structure of the 2015 F-150 is made from this lightweight, high strength aluminum alloy. Less weight means better fuel economy (Ford's expecting a 5-20 percent increase when the EPA report is official in November 2014).
Still, truck consumers are a skeptical bunch. There's been some concern that an aluminum-heavy truck would be weaker, or less capable. Peterson explained that this isn't true -- rather, that the new materials make the new F-150 stronger.
The 2015 F-150's frame is made of 78 percent heavy steel, up from the 23 percent in the outgoing 2014 model. Despite its name, heavy steel is actually lighter and stronger than conventional steel; combined with the new aluminum alloy body structure, the truck is less burdened by its own weight, so it can take on more outside forces.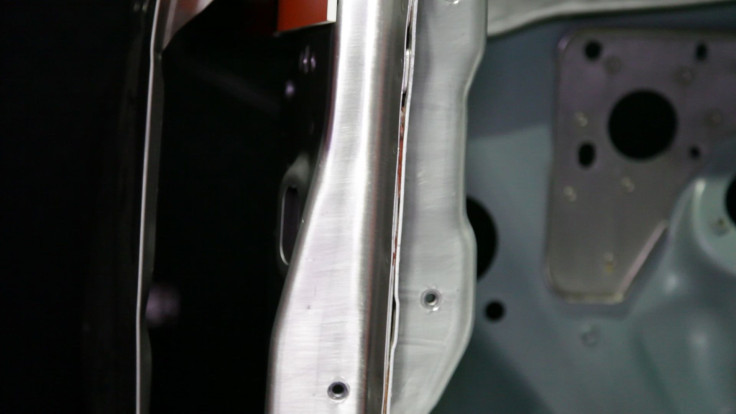 Ford's downsizing philosophy extends to the truck's powertrain, as well; a new 2.7L, twin turbocharged V6 is available in the 2015 F-150, delivering 320 horsepower and 375lbs. torque. Those are the kind of numbers we're used to seeing from traditional V8 engines with twice the displacement.
All of this is great on paper, but until it's put to the test it doesn't mean much. Ford invited International Business Times to drive three new 2015 F-150s: the 5.0V8, 3.5L Ecoboost V6, and new 2.7L Ecoboost V6. We drove them (and some of their competitors) around an autocross track -- not exactly the natural territory of full size pickups.
Traditional trucks were slow, sluggish, and at times scary, but if we learned anything about the 2015 F-150 it's these two things: the V8 probably isn't the fastest anymore, and the 2.7L V6 is a legitimately good handling truck. The was plenty of body roll of course (it is still a truck), but the decreased weight has made it so easy to drive.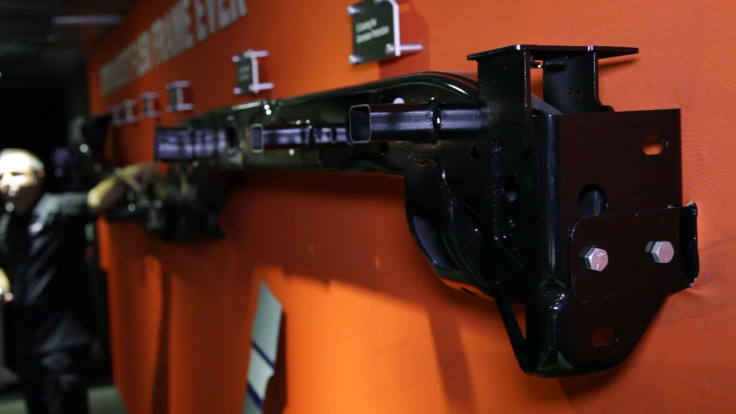 The possible downfall of all this lightness? Cost, inevitably passed onto the consumer. The 2015 F-150 will start around $400 higher than the 2014, a number that snowballs as options and packages are equipped (maxing out around $3000). Initial purchase price is a huge factor in any consumer's decision, but Ford's increased fuel economy may offset that initial cost.
The 2015 F-150 goes on sale in late 2014, at a base price of $25,420.
© Copyright IBTimes 2023. All rights reserved.