First Migrants Reach Slovenia After Hungary Closes Croatia Border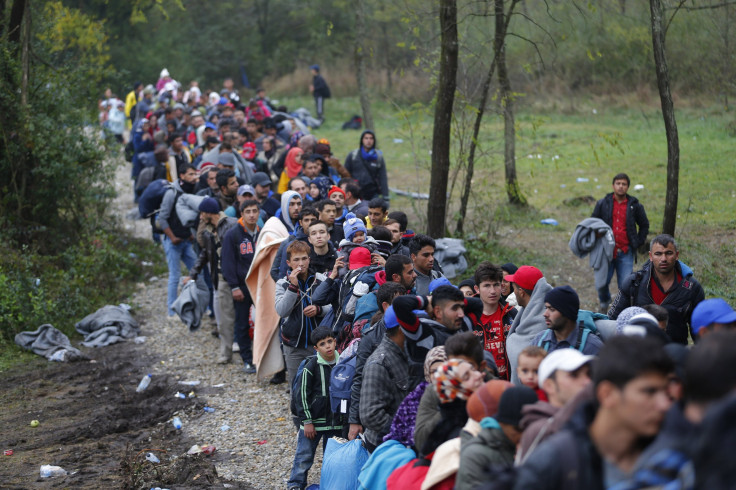 LJUBLJANA (Reuters) - The first bus full of migrants arrived at a Slovenian border crossing with Croatia on Saturday, the Slovenian police said, after Hungary shut its border with Croatia late on Friday, diverting them toward Slovenia.
"The bus is on the border crossing [Gruskovje] and the migrants will now go through a registration process," police spokesman Bojan Kitel told Reuters. He was unable to say how many people were on the bus.
Slovenia has canceled all rail traffic with Croatia so that migrants are not able to enter the country by train.
Slovenia and Croatia said on Friday that they would not restrict the flow of migrants so long as Austria and Germany keep their door open.
Slovenia said it was in talks with Croatia possibly to direct the flow of migrants through only two border crossings. Slovenia's national security council is due to meet later on Saturday.
The police told Reuters migrants are expected to enter Slovenia on Saturday through border crossings Gruskovje and Petisovci, which are both located in eastern Slovenia, not far from the border with Hungary.
Over the past month, only about 3,000 migrants passed through Slovenia which has said it was in a position to accommodate up to 8,000 migrants per day.
© Copyright IBTimes 2023. All rights reserved.