First PACs, Then Super PACs -- Now, Get Ready for 'Super Super PAC'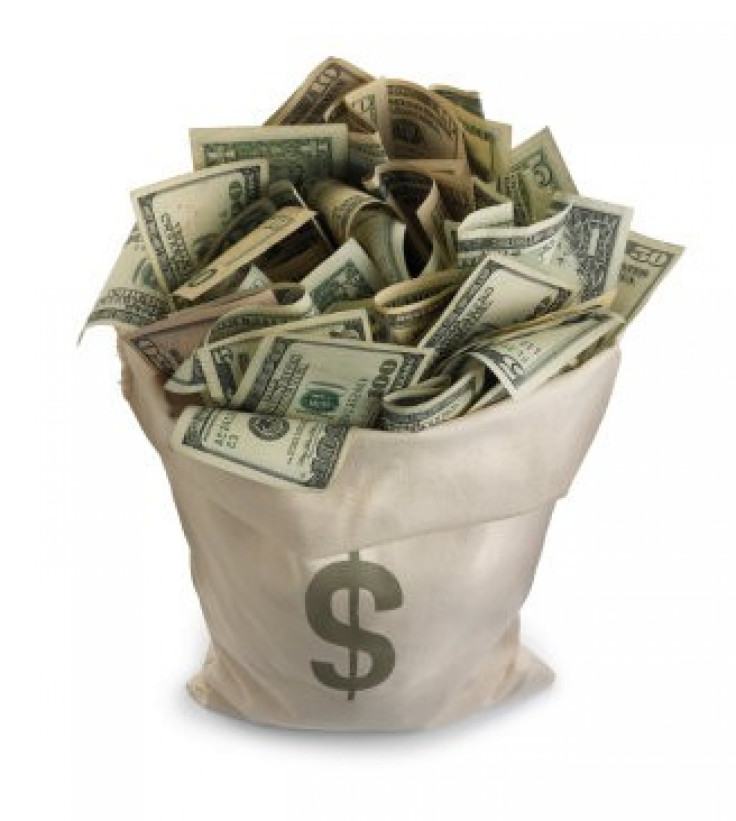 In a nation where bigger is always better, it may be unsurprising to learn that political campaigns are moving on from the simple political action committee (PAC) and super PAC in favor of a system that encompasses the best of both worlds: the super super PAC.
Formally known as a hybrid PAC, these organizations can not only raise heaps of cash to promote or oppose candidates of their choice, but also give limited sums to the candidates' campaigns as well. The new structure combines the powers of both the traditional PAC and super PAC in a way that some critics say will give special interest groups yet another avenue to access and influence political candidates.
Under new Federal Election Commission (FEC) guidelines, a PAC and super PAC may now operate under one operation as long as their funds are stored in two separate bank accounts -- one for the traditional PAC, which delivers individual donations (capped at $5,000) directly to a candidate, and another for the super PAC, which can accept unlimited contributions from corporations, unions and individuals to spend directly on election efforts.
The new rules came about after the FEC lost the 2011 federal court case Carey v. FEC. The plaintiff, the National Defense PAC, had originally petitioned the FEC for an advisory opinion on the spending changes, but then took the case to court after the agency did not deliver an opinion on the matter.
Mary Boyle, the vice president of communications for the campaign finance reform advocacy group Common Cause, said while the advent of hybrid PACs is not a transformative event equal to the development of the SuperPAC -- the result of language in the 2010 U.S. Supreme Court decision Citizens United v. FEC -- it confirms the U.S. is likely to see even more political giving vehicles in the future.
The Citizens United decision ruled the First Amendment prohibits the government from putting limits on spending for political purposes. Boyle called it one of the worst [Supreme Court] decisions in the nation's history.
Another federal case that year, Speechnow.org v FEC, held that groups can make unlimited expenditures in support of or in opposition to a candidate as long as they do not coordinate with the campaign.
An Umbrella Organization
Creating an umbrella organization adds a personal touch, Boyle said. In addition to making it easier to organize fundraising efforts, it could also offer savings on overhead and administrative costs, allowing more funds to go directly toward the mission.
Does this ultimately change anything? No. But, but it's another vehicle for an organization to buy access and influence, she said.
In September, Dan Backer, the National Defense PAC's counsel and the principal attorney at DB Capitol Strategies, told The Huffington Post hybrid PACs could provide enormous opportunities for grassroots and citizens PACs to enhance their electoral and advocacy power.
However, on Jan. 4 Backer filed a new advisory opinion that would allow corporate or union-sponsored PACs to form hybrid PACs. The Carey v. FEC case only legalized hybrid PACs that are not officially tied to corporations or unions.
The case is currently pending. An FEC spokesperson said the agency will issue a response by March 5.
The new FEC rules give guidance on how to register and disclose contributions for a hybrid PAC. It also includes directions on how to use the current disclosure forms to differentiate unlimited contributions from limited contributions.
Twelve hybrid PACs have already emerged from organizations ranging from the Conservative Action Fund, to the Gay and Lesbian Victory Fund. Officials at the pro-Gingrich super PAC Winning Our Future and the pro-Ron Paul super PAC Endorse Liberty told POLITICO that while they haven't formed hybrid groups,doing so could potentially be advantageous for their missions.
--
© Copyright IBTimes 2023. All rights reserved.