Fiscal Harmony In World Markets? Mario Draghi Of European Central Bank And Janet Yellen Of Federal Reserve Look To Stabilize Economy In 2016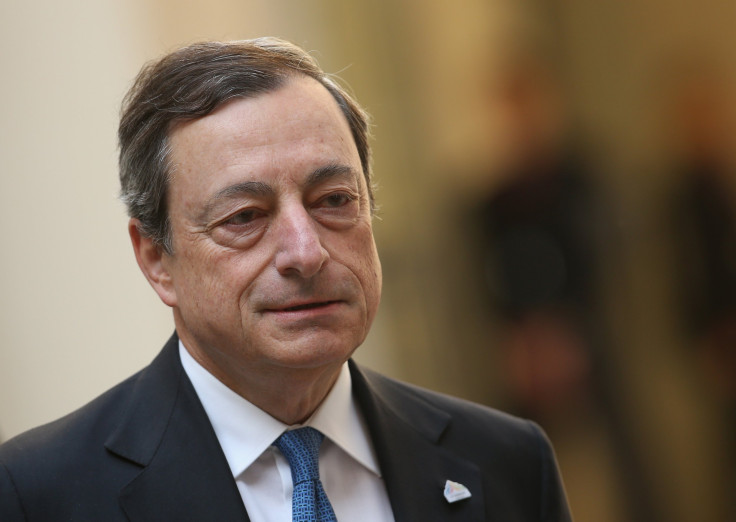 The European Central Bank, the top economic regulatory authority for the eurozone, is considering several options to stabilize European economies in 2016, including a bond-buying program, the Financial Times reported Sunday. ECB officials have been in talks since October concerning plans for the coming year, and their proposals are expected to reach governing members Thursday.
Any proposal going forward is likely to include a mix of mechanisms -- most notably, quantitative easing, a policy aimed at regulating inflation and sparking growth in debt-stricken national economies in Europe. The central bank essentially injects money into the market by purchasing public securities, such as government bonds, to trigger growth. Critics call this "printing money."
The European Central Bank employed quantitative easing across the continent in March, though it's too early to tell whether it has been effective in sparking stalled economies.
Several European nations, including Greece and Spain, most notably, have struggled to recover from a continentwide recession that hit in 2008, sinking the euro and sending public deficits soaring. Greece and Spain, along with many countries throughout the eurozone, have continued to struggle under high unemployment and stalled growth.
News of the European Central Bank's plans come as the Federal Reserve, the U.S. central bank, also looked to mechanisms for regulating the economy, such as a possible federal rate increase as early as December. The Fed has kept rates near zero for several years to facilitate borrowing during the economic slowdown.
A rise in rates would be understood as the beginning of a return to a self-sufficient U.S. economy. The Fed has not raised rates since 2006, and a hike would trigger market fluctuations.
Leadership in the regulatory body was optimistic, however. "At this point, I see the U.S. economy as performing well," Fed Chair Janet Yellen said in November, adding, "December would be a live possibility."
© Copyright IBTimes 2023. All rights reserved.