FIU Basketball's New Court Design And 5 Other Crazy College Basketball Courts [PHOTOS]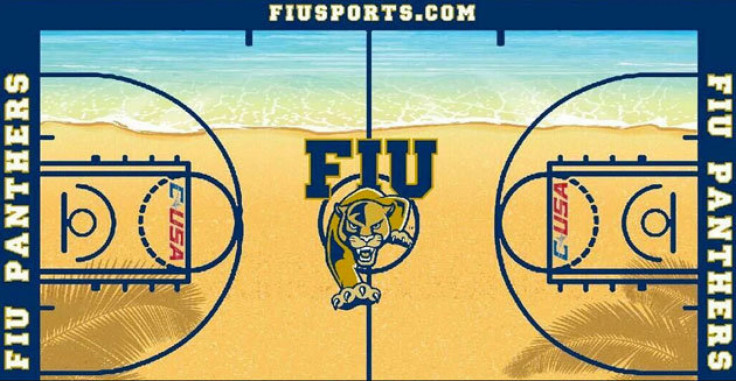 Florida International University may have missed this year's NCAA basketball tournament, but a trippy new court design proposal has them in the headlines.
Golden Panthers coach Richard Pitino took to Twitter to post the latest proposals for the school's new basketball court. The image, which features a panther crawling along a scenic beach setting, is poised to become one of the sports world's most unique hardwood designs. The school is planning to debut the new design next season, as it prepares for its first season in Conference USA.
FIU's updated court designs are the latest example of the program's ongoing culture change. Since replacing infamous former coach Isiah Thomas, Pitino, the son of college basketball legend and Louisville head honcho Rick Pitino, has taken major steps toward turning the long-time college basketball doormat into a legitimate contender.
The Golden Panthers went 18-14 this season, a 10-game improvement over their 2011-2012 record, NBC Sports reports. They lost to Western Kentucky in the Sun Belt Conference tournament, falling just one win short of a March Madness berth. With the return of the team's top three scorers, incoming Louisville transfer Rakeem Buckles and the team's wild new court, the future is starting to look bright for FIU.
While FIU's new court is currently in the spotlight, it's hardly the first court design to capture the attention of college basketball fans. Take a look at five other crazy college basketball courts below:
Boise State
No list of crazy college sports arenas would be complete without an Boise State entry. Whether with their trend-setting uniforms or infamous blue football field, the Broncos are famous for pushing the creative envelope. The Taco Bell Arena, home to the Broncos' basketball team, is never without an eye-catching design.
Long Beach State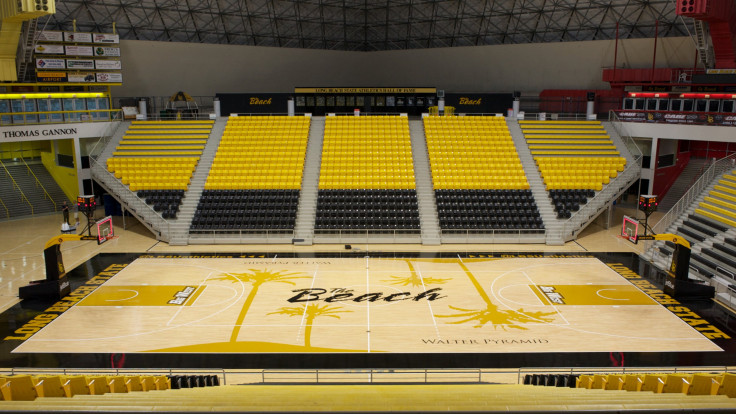 Featuring festive palm trees and massive banner that simply states "The Beach," the court at Long Beach State's Walter Pyramid seems more like a resort than a basketball arena.
Notre Dame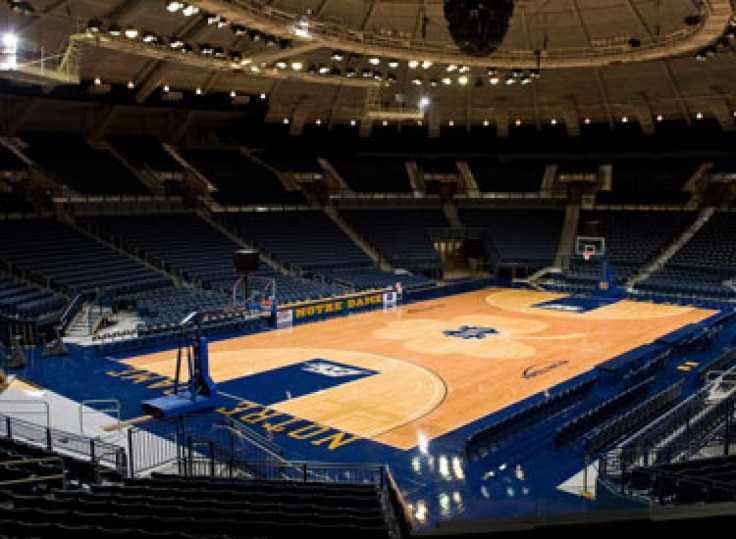 Quite simply, the court at Notre Dame's Purcell Pavilion is a work of art. The two-toned hardwood and clover-leaf silhoutte have become synonymous with Fighting Irish basketball.
Oregon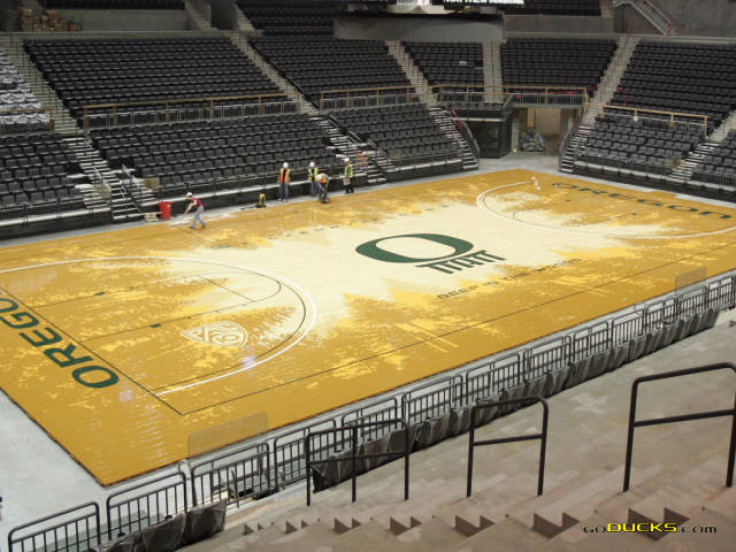 The court at the University of Oregon's Matthew Knight Arena features an ominously titled design called "Deep in the Woods." Ironically, that name also describes how opposing schools feel when facing off against the Pac-12 juggernaut.
Cal State Bakersfield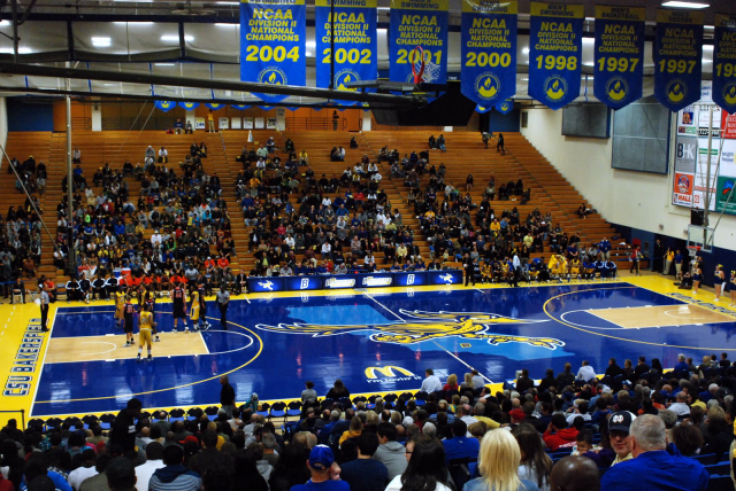 Quite simply, there is no basketball floor quite like that of Cal State Bakersfield's Icardo Center. The deep blue court often outshines the school's actual basketball team, which failed to qualify for this year's NCAA tournament.
© Copyright IBTimes 2023. All rights reserved.