Five Features That iPhone 5 Will Not Have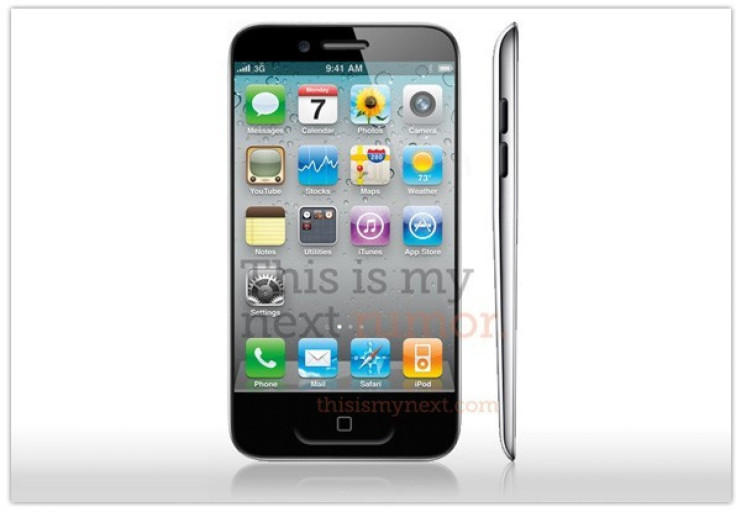 With only a day remaining for Apple's eagerly anticipated iPhone event, rumors over what the company will and will not include in its new phone, which is believed to be the iPhone5, continues to grow.
It is now almost certain that the new phone will come with iOS 5, which will sport more than 200 new features including the Newsstand, iMessage, and a notifications system. In addition, the device will also support iCloud - Apple's cloud storage and computing service that allows users to store data on remote computer servers for download to multiple devices such as iPhones, iPods, iPads, and personal computers running either the Mac OS X or Microsoft Windows operating systems.
The phone could also sport an 8 megapixel camera, a 4-inch screen, an A5 processor and 1GB of RAM.
However, let's take a look at the features that Apple may not put in their new product.
4G LTE
The phone probably will not come with 4G, as the country's two top carriers - Verizon and AT&T - have not yet completely rolled out their 4G networks. Peter Misek, an analyst at Jefferies & Co., stated that Apple will not release a 4G LTE capability this year because Qualcomm's LTE chipsets, which Apple would have used, were not reaching the yields that Apple expects for its iPhone5.
We expect new product launches including a new iPhone in early October with store training to begin soon, an iPhone targeting emerging markets, and a LTE iPhone in 2012 with an improved UI, Wedbush Morgan analyst, Scott Sutherland, wrote in a recent note to clients.
Near Field Communication (NFC)
It would have been great if the iPhone could have come with an NFC chip that allows for simplified transactions, data exchange and wireless connections between two devices in close proximity to each other. With such technology, users could, theoretically, simply pay for goods by waving their devices in front of a contactless payment scanner. There have been reports, however, since early this year that Apple is testing an iPhone that incorporates NFC technology.
Unfortunately, it is unlikely that iPhone to be released on Tuesday will have this chip, due to a lack of industry standards. It is said that Apple had disclosed, at some meetings, that NFC won't be on the feature list of the next iPhone.
Rectangular Home Button
Reported prototypes have suggested that the new iPhone may have a rectangular home button, compared to the circular one found on the iPhone4. However, a Wall Street analyst says this is unlikely.
There is a growing view that Apple will shift from a circular home button to a rectangular home button. While there is some logic to the idea, as a larger home button would have swiping features similar to what is found on Macs, we don't expect to see this change, Brian Blair, a Wedge analyst, wrote in a recent note to clients.
Removable Storage and Battery
Similar to earlier versions, this iPhone may not have either expandable memory or a removable battery, as found in other smartphones. In contrast, these phones give users the opportunity of removing, swapping or upgrading either their batteries or the SD card. The iPhone4 comes with 16/32GB internal memory.
True App Integration
Application integration provides end-to-end and real-time connectivity between internal applications, existing Web-based applications and off-the-shelf software products. Application integration allows users to send messages and files back and forth between systems, transforming the messages and automating the process.
For example, Google Voice may finally be available for the iPhone but the experience will never be the same as it is on an Android-based device. Other iPhone apps always direct you to the default dialer and visual voicemail apps, so even if you want to use Google Voice full time, you have to manually navigate to it every time. On Android devices, apps like Google Voice integrate directly with the operating system. That means, when you try to make calls with Google Voice, as you click on a phone number in your browser or in Google Maps, it goes through Google Voice instead of sending you to an unwanted dialer.
Must Read - iPhone 5: Top 10 Features We Want to See in Apple's Latest Toy (PHOTOS)
Must Read - iPhone 5: Top 10 Most-Wanted Features Recap (PHOTOS)
© Copyright IBTimes 2023. All rights reserved.