Five Reasons Bank Of America Is Facing Up To $18 Billion In Fines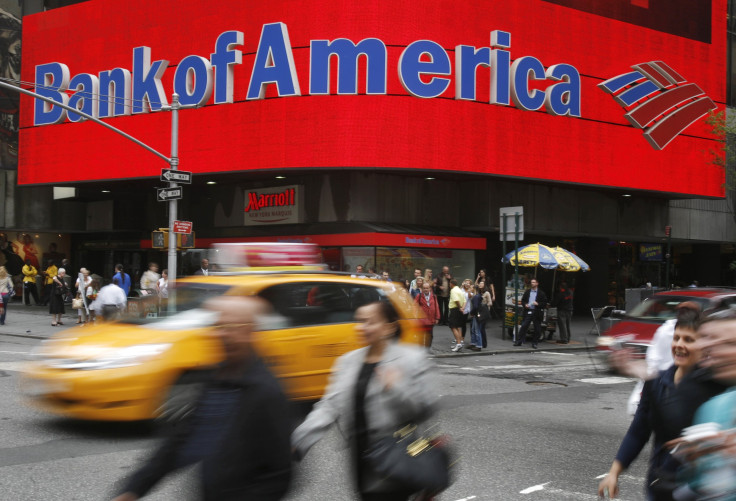 Several sources on Friday reported that Bank of America Corp. (NYSE:BAC) is in talks to pay up to $18 billion to settle civil allegations of mishandling bad mortgages in the years ahead of the financial crisis.
Most of the allegations involve practices at Countrywide Financial, a large mortgage lender that Bank of America acquired during the financial crisis.
In October 2012, federal prosecutors sued the bank and among its several claims charged the following:
--As alleged, through a program aptly named "the Hustle," Countrywide and Bank of America made disastrously bad loans and stuck taxpayers with the bill. As described, Countrywide and Bank of America systematically removed every check in favor of its own balance; they cast aside underwriters, eliminated quality controls, incentivized unqualified personnel to cut corners, and concealed the resulting defects. These toxic products were then sold to the government-sponsored enterprises as good loans.
--Countrywide initiated the Hustle (or "HSSL," for "High-Speed Swim Lane") in 2007. The Hustle removed necessary quality-control "toll gates" that could slow down the origination process. For example, the Hustle eliminated underwriters from loan production, even for many high-risk loans, such as stated income loans. Instead, the Hustle relied almost exclusively on unqualified and inexperienced clerks, called loan processors.
--As the warnings about the Hustle went unheeded, Countrywide and later Bank of America knowingly originated loans with escalating levels of fraud and other serious defects and sold them to the GSEs.
--Instead of notifying Fannie Mae and Freddie Mac that they had been purchasing large volumes of fraudulent and otherwise defective loans that did not meet GSE guidelines, Countrywide concealed the defect rates and continued the Hustle.
--In July 2008, Bank of America acquired Countrywide via a merger. After the merger, the Hustle continued unabated through 2009. At no time did Bank of America take any steps to disclose the Hustle to Fannie Mae or Freddie Mac.
© Copyright IBTimes 2023. All rights reserved.
FOLLOW MORE IBT NEWS ON THE BELOW CHANNELS