Five Takeaways From Apple's 2017 Q3 Earnings Call With Tim Cook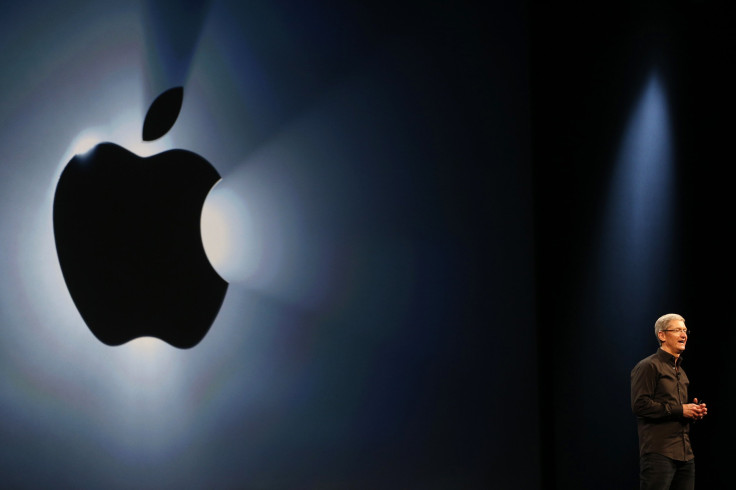 Apple reported a revenue of $42.4 billion for its 2017 third quarter fiscal results, putting it on a positive path for the fourth quarter, when the iPhone 8 is expected to be released.
The numbers this year are higher than last year, when the company saw a revenue of 42.4 billion in Q3 2016. This year's third quarter saw a net quarterly profit of $8.7 billion, or $1.67 a share, compared to $1.42 per diluted share last year in the same quarter. International sales made up 61 percent of the quarter's revenue, Apple said.
And although Apple CEO Tim Cook was asked by UBS analyst Steven Milunovich about President Trump's supposed "three big, beautiful plants" coming to the U.S. -- Cook dodged giving any specific answer.
Read: Facebook, Apple Pushing AR, But Many Americans Don't Know What It Is
"With revenue up 7 percent year-over-year, we're happy to report our third consecutive quarter of accelerating growth and an all-time quarterly record for Services revenue," Apple CEO Tim Cook said in a statement before the earnings call.
Here are five takeaways from Apple's earnings call on Tuesday:
iPhone 7 and iPad Sales
Apple sold more iPhones in the third quarter this year than last year, 41 million compared to 40.4 million in the same quarter in 2016. During the call, Luca Maestri, Apple's senior vice president and Chief Financial Officer, said many markets in Asia, Latin America and the Middle East grew iPhone sales by over 25 percent.
Sales of the iPad grew across all geographic segments, Apple said, while over half of the tablets sold went to first-time buyers.
Read: Apple Debuts New 'Carpool Karaoke Series' Trailer Ahead Of Next Week's Premiere
iPhone 8
Cook did not reveal any details about the upcoming iPhone 8 but said Apple is "looking very much forward to the product rollouts." He also said the high number of rumors regarding the 10th anniversary iPhone have caused a "pause" in current iPhone sales, but added that it "probably bodes well for later on."
ARKit
Cook was especially excited when speaking about augmented reality and Apple's new ARkit toolset, which was announced at WWDC in June. The toolset lets developers build AR apps for iPhones and iPads.
The CEO said ARKit has "captured the imagination" of the developer community and added "iOS will become the biggest AR platform as soon as iOS 11 shows."
Original Apple Content
While Apple reports a record revenue for its services, like Apple Music and Apple Pay, Cook said the company hopes exclusive content will boost the number of subscribers. Apple recently hired two individuals who have experience in creating content like the show "Breaking Bad" and Netflix's "The Crown" for future plans.
Autonomous Technology
Cook was also asked about Apple's self-driving technology, dubbed Project Titan. He admitted Apple has a large project going on and said the Cupertino giant is focused on autonomous systems from a technology point of view. He added that autonomy is the "mother of all AI projects," and that autonomous systems can be used in different ways. While a vehicle is one way, there are others, Cook said, declining to comment further about the project.
© Copyright IBTimes 2023. All rights reserved.
FOLLOW MORE IBT NEWS ON THE BELOW CHANNELS