'Flappy Bird' Game To Return: Will The Game's Second Launch Be Just As Successful?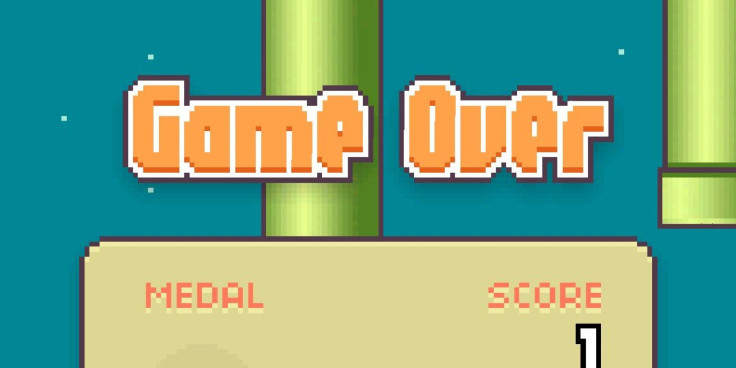 "Flappy Bird" will return to smartphones in August, the game's creator, Dong Nguyen, told CNBC on Wednesday.
"Actually, I'm going to bring it back, but not soon," Nguyen said when asked if the title would return.
There will be "a lot of changes," the 28-year-old said, including the addition of a multiplayer option.
Despite the game's initial popularity, Nguyen doesn't want people to play the game too often. "People should save their time for something else more productive," he said.
When asked why he pulled the addictive app from smartphone marketplaces, Nguyen told Forbes in February, "'Flappy Bird' was designed to play in a few minutes when you are relaxed.
"But it happened to become an addictive product. I think it has become a problem. To solve that problem, it's best to take down 'Flappy Bird.'"
During the CNBC interview, Nguyen said he was still making money from the game, though it's much less than the $50,000 a day in ad revenue he made at the height of the title's success. He's also developing more titles. "I have a lot a games coming up," he said.
The original "Flappy Bird" was published in May 2013 by Gears Studio, which is based in Vietnam. By November 2013, the title ranked 1,368 on U.S. game charts. A month later, the game placed in the top 250 for free apps in the U.S., and, in January 2014, "Flappy Bird" ranked as the eighth most downloaded free app in the U.S.
Nguyen, who said that he learned how to code his own games by age 16, surprised players in February when he pulled the game, claiming it was becoming too addictive.
"I am sorry, 'Flappy Bird' users, 22 hours from now, I will take 'Flappy Bird' down. I cannot take this anymore," Nguyen tweeted hours before removing the app. He also denied that he was asked to remove the app by Nintendo -- a speculation made by many gaming sites -- because it was too similar to its popular "Super Mario Bros." Mario was released in 1985. "It is not anything related to legal issues," Nguyen said on Twitter in February. "I just cannot keep it anymore."
At the height of its popularity, "Flappy Bird" was being downloaded 2 million to 3 million times per day in Google Play and Apple iOS stores.
In his recent CNBC interview, Nguyen discussed the game's rapid rise to fame. "I feel a lot of pressure," he said.
© Copyright IBTimes 2023. All rights reserved.