Flight MH370 'Extra Passenger' Hijack Theory Rejected By Investigators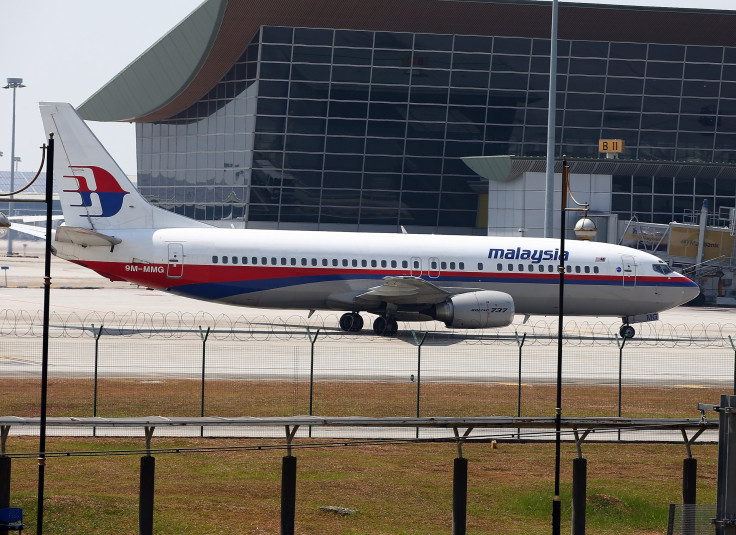 A report released on the three-year anniversary of the disappearance of Malaysia Airlines Flight 370 Wednesday suggested there may have been an extra person on board the plane when it vanished. Andre Milne, an expert from navigation technology company Unicorn Aerospace, told the Daily Express recently he found documents that prove the Boeing 777 had a passenger who was unaccounted for — and may have taken down the plane.
Milne explained that a cargo manifest showed 228 seats were sold before the fateful flight on March 8, 2014. That number didn't include kids who were sitting on their parents' laps.
Read: Will MH370 Ever Be Found? Crowdfunding Campaign Aims To Fund New Search
"It has been 'claimed' that four people did not board plane. That would make final number of seats used down at 224," he told the Express. "Add the two children and you get 226 passengers. Now add the 12 crew."
That would only add up to 238 people, Milne said. But the airline has long said MH370 was carrying 239 people when it went missing, mostly from China, Malaysia, Indonesia, Australia and India, according to BBC News.
"So now we have an 'extra' person on board MH370," Milne added. "The extra passenger likely acted in conjunction with larger external operational support to take full command and control of the cockpit of MH370."
Read: Is Malaysia Airlines Connected To ISIS?
All of the passengers were finally cleared of suspicion in January, when France's Direction Générale de la Sécurité Intérieure, or DGSI, told the families of the victims it had run background checks and "didn't turn up anything." Similarly, two Iranian men who had used fake passports to board were declared to be "not linked to terror" just after the plane's disappearance.
Even this week, MH370 investigators shot back at Milne's claims, saying there was no discrepancy. "The actual number of passengers on board was 227," a spokesperson told the Express, explaining that the obtained manifest was transmitted two hours before the flight even took off. "The actual figures can differ from that transmitted on the load sheet due to last-minute changes."
As the Sun pointed out, no bodies — and only a few pieces of wreckage — have been found in the hunt for debris from the still-missing flight.
© Copyright IBTimes 2023. All rights reserved.