Florida County Supervisors Resist Voter Purge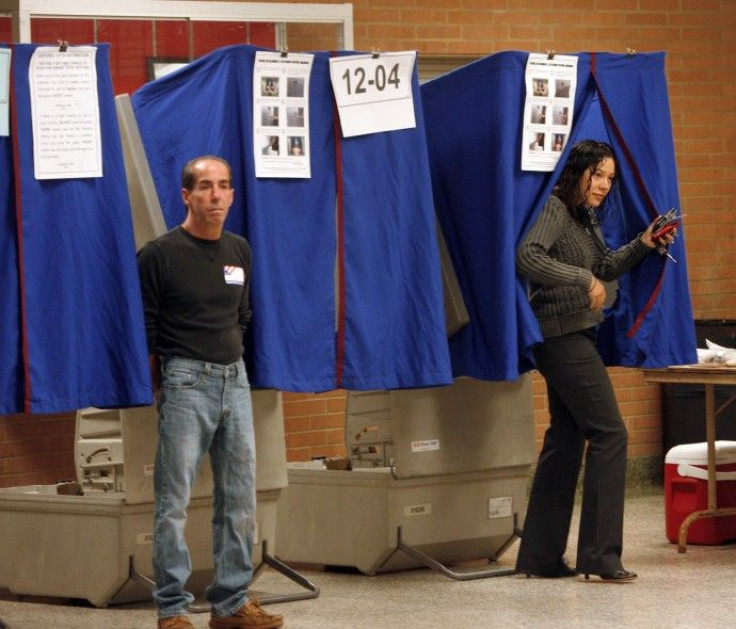 Florida election supervisors are refusing to go forward with a purge of non-citizens from the voter rolls, removing themselves from an escalating fight between the state and the Obama administration.
State officials recently gave county supervisors a list of some 2,700 immigrants who were improperly registered to vote, saying the list was a prelude to a much larger catalogue of some 180,000 fraudulent voters. But the county supervisors quickly found that many of the people named on the smaller list were in fact U.S. citizens, raising questions about the accuracy and integrity of the process.
Six Democratic members of Congress from Florida urged Governor Rick Scott, a Republican, to suspend the purge, saying it was hastily contrived and risked disenfranchising voters. The Department of Justice ordered Florida to halt the examination shortly afterward, saying the effort violated a section of the Voting Rights Act requiring certain counties with histories of discrimination at the polls to get federal approval for any changes to voting rules (several of those counties are in Florida).
But Gov. Scott repudiated the Obama administration, defending the voter purge as a constitutional safeguard against voter fraud. That has raised the prospect of a legal battle between Florida and the federal government.
The entire scenario is fraught with memories of past elections in which eligible voters were blocked from the polls, particularly the 2000 presidential contest. President George W. Bush won Florida, and the election, by around 500 votes, less than one fifth of the number of names county supervisors have been told to investigate.
Wary county officials now say they are sitting it out. They are citing both the number of voters erroneously identified as ineligible -- something that does not bode well for expanding the effort to more than 100,000 potential voters -- and the desire to see how Florida's challenge to the Obama administration plays out.
Everybody that I've spoken with, they're holding off totally, said Lori Edwards, the Polk County supervisor of elections.
Edwards said she is still cautiously working her way through the list provided by the state. But rather than follow the suggested protocol in which flagged Floridians are struck from the rolls if they do not respond within 30 days to a letter requesting documentation, Edwards said she is asking people to voluntarily remove themselves. Such decisions are at the discretion of county supervisors, and Edwards does not believe she can legally force people to produce documentation.
We have to be careful, so I'm going to proceed using my own judgment and start trying to tune out all the fervor, Edwards said. Now it's turning into a battle between the Department of Justice and the Florida Division of Election.
Of the 25 names provided to Osceola County, two people responded by asking to be removed, saying they were non-citizens who had never voted, and two more submitted passports and birth certificates proving their citizenship. Supervisor Mary Jane Arrington said her office is not pursuing the other cases.
This isn't a simple process, Arrington said. If someone is born in Germany because their parents were in the service there that should be an easy fix, she added, referencing a case her office dealt with.
The Department of Homeland Security has so far refused Florida's entreaties to provide access to a federal database of immigration data. Officials from the Florida Department of State say being able to cross-check their list against the federal database would ease the process.
I think there has to be a way to check this further, Arrington said. There has to be database out there somewhere that can help me gain the correct information about individuals.
© Copyright IBTimes 2023. All rights reserved.