Floyd Mayweather Discusses Murder-Suicide Of Rapper Earl Hayes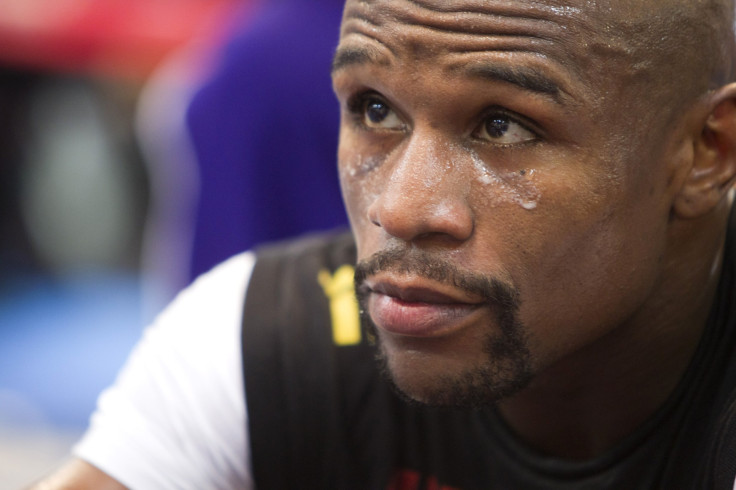 Famed world champion boxer Floyd Mayweather reportedly spoke to Los Angeles police about the murder-suicide involving close friend and rapper Earl Hayes and Hayes' wife, Stephanie Moseley.
Mayweather was interviewed by the LAPD for two hours Wednesday, according to TMZ, and said he tried to convince Hayes, 34, not to kill himself after he shot and killed Moseley, a VH1 personality and dancer, in the couple's Fairfax District apartment.
The LAPD ruled the incident a murder-suicide in a statement released Wednesday.
Mayweather was reportedly speaking to Hayes via FaceTime at 7 a.m. Monday morning before Hayes shot Moseley, and attempts to prevent Hayes from turning the gun on himself failed. Mayweather said Hayes put his phone down and that he heard the shot that killed Moseley.
TMZ reported that Mayweather told police he was speaking to Hayes about Moseley's alleged infidelity but wasn't stoking any fire between the couple. However, the celebrity news site also ran a report Tuesday that stated Mayweather was encouraging Hayes to leave Moseley and that she was "bad for his career."
Moseley allegedly had an affair with R&B star Trey Songs, who posted a tribute to Hayes on his Twitter account.
Mayweather has yet to speak publicly about the tragedy, but has remained active on Twitter. On Monday, he retweeted a thoughtful message from rapper 50 Cent's Instagram account that could have mended fences between the former friends.
© Copyright IBTimes 2023. All rights reserved.