Floyd Mayweather Disses Manny Pacquiao, Posts 'Christmas Card' on Twitter; 'Happy Sleepy Holidays' [PHOTO]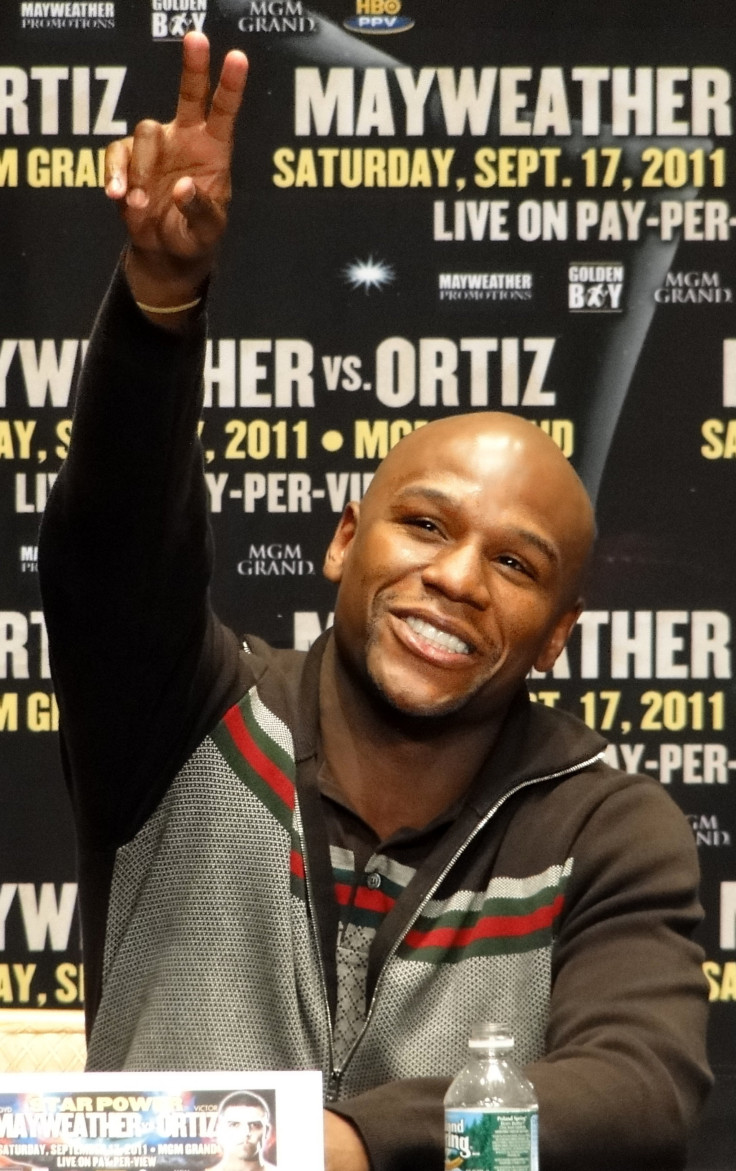 Undefeated welterweight boxing champion Floyd Mayweather Jr. celebrated the holidays by taking a shot at longtime rival Manny Pacquiao.
Boxing fans have long relished the possibility that Mayweather and Pacquiao, widely considered to be two of the greatest fighters of their generation, would meet in a welterweight superfight. However, disagreements between the boxers' camps over drug testing and financial compensation delayed the fight for years, while Pacquiao's knockout loss to Juan Manuel Marquez all but extinguished the possibility that the match would ever occur.
Mayweather took to Twitter on Monday to post a collection of "Christmas card" photos that mocked Pacquiao's recent personal and professional struggles. In the photos, Mayweather offers Pacquiao $40 million to fight him, only to have Pacquiao demand a "50/50 or nothing" financial stake in the fight.
The next frame contains the infamous photo of an unconscious Pacquiao "sleeping" on the canvas after being knocked out by Marquez. Finally, a repentant Pacquiao prays for Mayweather to call him back. "This is my Christmas card to the world... Happy Sleepy Holidays zzzzzzzzzzzz," Mayweather wrote, referencing the knockout.
It's likely that Mayweather wasn't simply dissing Pacquiao over his recent losses to Marquez and Timothy Bradley. Pacquiao's financial haggling and subsequent "prayer" could be a reference to the 35-year-old fighter's alleged tax problems. In November, the Associated Press reported that Pacquiao was broke and may owe the Philippines' Bureau of Internal Revenue as much as $50 million in back taxes.
Still, it's worth noting that Mayweather often relinquishes control of his social media accounts to his assistants. In September, a photo posted to the 36-year-old's Instagram account appeared to mock retired boxer Oscar De La Hoya over his struggles with substance abuse. However, Mayweather quickly released a statement in which he apologized for the photo and insisted he had not authorized the post.
[h/t Bleacher Report]
© Copyright IBTimes 2023. All rights reserved.