Floyd Mayweather Mocks Oscar De La Hoya's Rehab Stint, Drug Problem With 'Meanwhile In Rehab' Instagram Meme [PHOTO]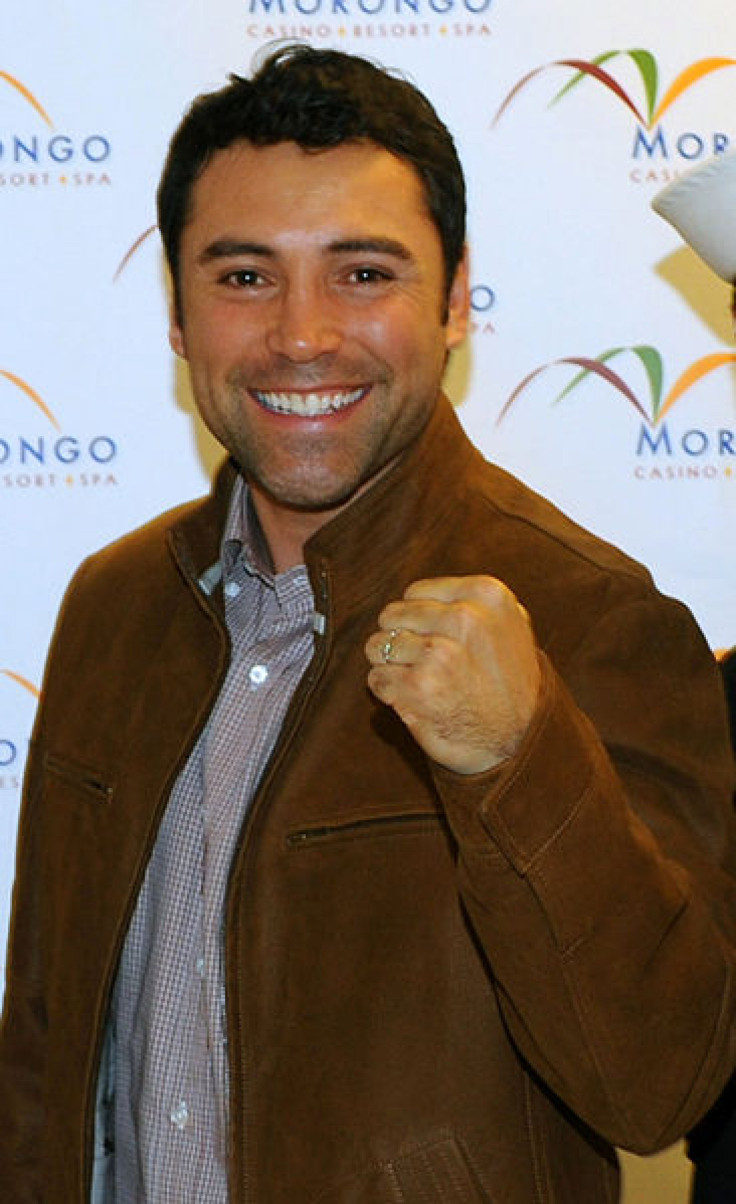 Fresh off Saturday's victory over Saul "Canelo" Alvarez, Floyd Mayweather Jr. took to Instagram to poke fun at longtime rival Oscar De La Hoya's ongoing rehab stint.
Mayweather, who has feuded with De La Hoya since the latter was still an active boxer, posted a disparaging "meme" of his rival to Instagram. The meme features a photo of De La Hoya with tears in his eyes, and includes a caption that mocks the boxing promoter's struggles with substance abuse.
"Meanwhile in rehab," the meme begins, "Oscar: 'I gave Canelo the wrong Blueprint I was high' [sic]." Mayweather's Instagram meme seems to suggest that De La Hoya gave Canelo a faulty strategy for the match because he was on drugs.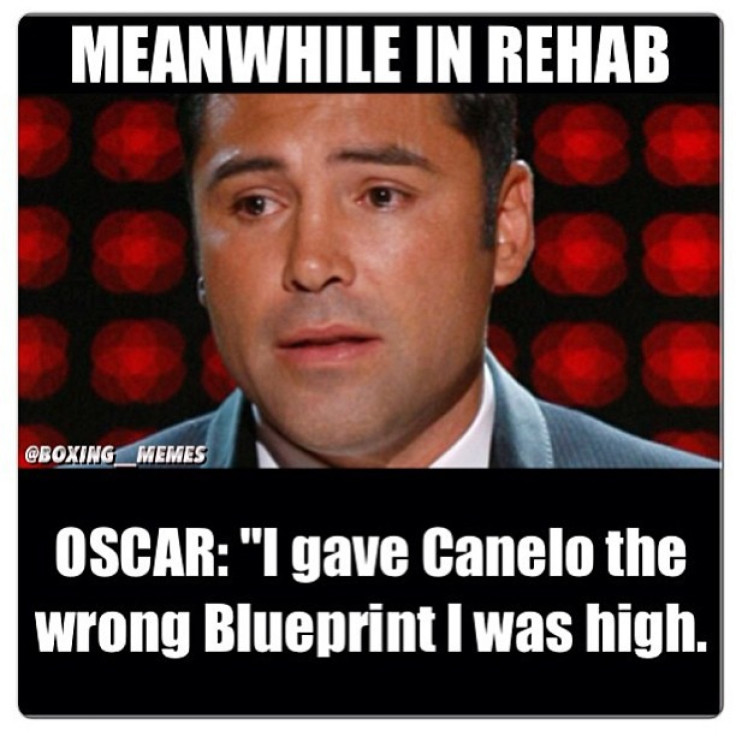 De La Hoya's company, named "Golden Boy Promotions," was responsible for promoting the event, TMZ notes. Alvarez, 23, is one of the company's most highly touted boxers, and De La Hoya was emphatic in his support for the rising star in the days before "Mayweather Vs. Canelo."
Mayweather, 36, earned a split-decision victory over Alvarez on Saturday, CBS News reports. The undefeated fighter is considered to have dominated the bout, despite the fact that one of the ringside judges scored the fight as a draw.
De La Hoya, 40, checked himself into rehab last week after reportedly experiencing a relapse into substance abuse, TMZ reports. The former boxing champion revealed the news in a public statement, noting that he'd be unable to attend the "Mayweather Vs. Canelo" match despite the fact that his company, Golden Boy Promotions, hosted the event.
"I will not be at the fight this Saturday to cheer Canelo victory to victory since I have voluntarily admitted myself into a treatment facility," De La Hoya said in the statement, according to TMZ. "I explained this to Canelo and he understood that my health and long-term recovery from my disease must come first."
"Thank you for your understanding," the statement continued. "I ask for your support and privacy during this difficult time for me and my family."
De La Hoya hasn't revealed the exact nature of his current battle with addiction. However, TMZ noted that his 2011 stint in rehab was due to excessive "cocaine and alcohol" use.
© Copyright IBTimes 2023. All rights reserved.