Floyd Mayweather vs. Conor McGregor PPV Buys: Fight Reportedly Shatters Previous Record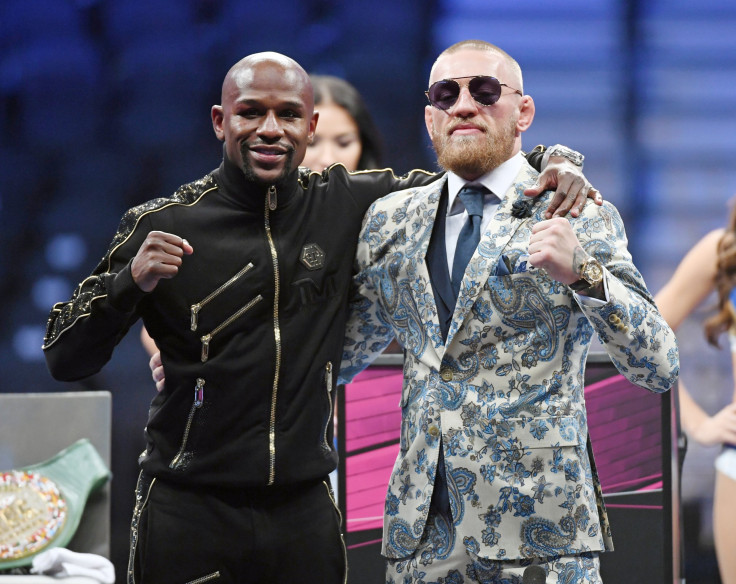 Floyd Mayweather and Conor McGregor might have shattered the record for pay-per-view sales with their super-fight. If the latest rumors are true, Saturday's bout generated a whopping 6.5 million buys.
That number might seem hard to fathom, but it comes from Urijah Faber after he had a conversation with UFC president Dana White. The former UFC fighter made the announcement on his Instagram story.
If the boxing match did indeed do 6.5 million PPV buys, or even close to that figure, Mayweather vs. McGregor is easily the biggest fight of all time. The record had been held by Mayweather and Manny Pacquiao, who sold 4.6 million PPVs for their super-fight on May 2, 2015.
Expectations before Saturday's bout were incredibly high. The prevailing thought was that it would set a new record and possibly approach five million buys.
Those 6.5 million buys would be in spite of the record number of people that watched the fight illegally. According to Irdeto, 239 illegal streams reached an estimated 2.93 million viewers Saturday night.
The start of the fight was delayed for a short while following the three undercard bouts because potential viewers were having trouble watching the PPV. There were issues with both the Showtime and UFC apps, and refunds are being given to anyone that wasn't able to watch the fight with their purchase.
"We always try to put on the biggest and most exciting fights," UFC President Dana White said in a statement. "We want our fans to have the best experience when watching our events. Unfortunately, we didn't deliver the way we wanted to on Saturday because of NeuLion's technical issues on UFC.TV. As usual, we always take care of our fans and will fix this. We have started processing refunds immediately for anyone that could not access the fight after purchase."
Breaking the PPV record by nearly two million buys would also increase the estimated paydays for both Mayweather and McGregor. The undefeated boxer was guaranteed $100 million, and he was expected to make somewhere between $250 million and $300 million for a fight that would do between 4.5 and five million buys. Those PPV numbers were expected to net McGregor close to $100 million after getting his cut of the PPV revenue.
Mayweather is the biggest draw in boxing history, and he's been part of the four best-selling PPVs. His fight with Oscar De La Hoya in 2007 set a then-record with 2.4 million PPV buys, and Mayweather's bout with Canelo Alvarez in 2013 generated 2.2 million sales.
McGregor is easily the most popular MMA fighter of all time. The UFC doesn't release official PPV numbers, but there's no doubt that his last four fights were among the best-selling in the company's history.
UFC 196, UFC 202 and UFC 205, all of which McGregor headlined in 2016, likely rank in the top four in all-time UFC PPV sales. They reportedly generated anywhere from 1.3 million buys to 1.7 million buys each.
The official PPV numbers for Mayweather-McGregor probably won't come out until next week at the earliest.
© Copyright IBTimes 2023. All rights reserved.