Floyd Mayweather vs. Conor McGregor: Who Would Win? Expert Predictions By Boxers, UFC Fighters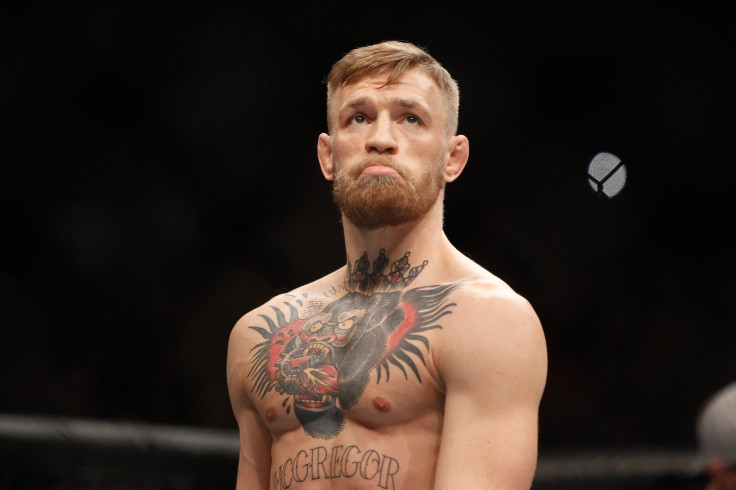 Floyd Mayweather vs. Conor McGregor is the No.1 topic of discussion in the world of both MMA and boxing. The two fighters continue to trade barbs through the media, and it's looking more and more likely that the bout will actually happen in 2017.
With so much talk surrounding the potential super-fight, there's one question that keeps being asked—can McGregor actually beat Mayweather in a boxing match? Most experts have similar opinions, but their predictions for the fight vary.
READ: Conor McGregor promises to knock out Floyd Mayweather
There's no question that the bout would be one of the highest-selling pay-per-views in history. There also seems to be very little debate surrounding the final result. Just about everyone involved in either boxing or MMA is picking Mayweather to win.
In the world of boxing, almost no one is giving McGregor any chance. Mayweather is the best fighter of his generation, going a perfect 49-0 against top competition, and it's almost unfathomable that he could lose to someone that has no professional boxing fights on his resume.
Famed trainer Teddy Atlas believes that McGregor might cheat because he couldn't even beat "C-level" fighters. Others think that the bout is disrespectful to the sport. Trainer Freddie Roach is seemingly the only one giving McGregor any hope, though he realizes Mayweather would likely win.
MMA fighters like Chael Sonnen and Tito Ortiz have essentially laughed off the possibility of McGregor winning. Because of his ability as a striker, however, there are those involved in the UFC that think McGregor can steal a win if he lands one clean shot.
McGregor certainly thinks his skills will translate to boxing, recently proclaiming that he would knock Mayweather out. He's even said he would take on other boxers if a deal to fight Mayweather could not be made.
Mayweather is a heavy betting favorite, and a win for McGregor would probably be the biggest upset in boxing history. But some experts are giving the UFC lightweight champion a better chance than others.
Let's take a look at what those in the world of combat sports have to say about McGregor's chances to beat Mayweather.
Boxing
Canelo Alvarez, light middleweight champion: "I think it's a joke," Alvarez told TMZ. "It's disrespectful to boxing."
Gennady Golovkin, middleweight champion: "It's not too much interest for this fight because it's a commercial fight, a businesses fight," Golovkin said on " ESPN's First Take." "It's not boxing, it's just very good for Floyd's record."
Sugar Ray Leonard, former boxer: "One round," the Hall of Famer told TMZ, predicting a win for Mayweather in less than three minutes.
Teddy Atlas, trainer: "He (McGregor) would come in there, he would break the rules, he would pin him, and then he would proclaim himself as the 'king of the ring'. Even though he might lose the purse money, his brand would go through the roof," Atlas told ESPN.
Freddie Roach, trainer: "You know, one punch can change everything. It's the sport we're in. I'm not gonna count him out completely," Roach told Ariel Helwani on " The MMA Hour." I think Mayweather is the favorite, yes, but I wouldn't count anyone out."
Oscar De La Hoya, former boxer: "If McGregor gets inside a boxing ring, he'll get outclassed easy. McGregor has never fought a boxer, ever in his life," De La Hoya told ESPN.
MMA
Tito Ortiz, MMA fighter: "McGregor has no chance. That's like comparing chess to checkers, apples to oranges. Can't happen," Ortiz told TMZ.
Chael Sonnen, MMA fighter: "I think the fact that anybody is weighing in that there's a contest there is such an incredible disrespect to boxing. If that fight goes more than 30 seconds, it shames boxing. If it goes out of the first round, it humiliates boxing," Sonnen said on his " You're Welcome!" podcast.
Jose Aldo, UFC featherweight champion: "Mayweather has the experience of competing for years in the sport of boxing, so I don't see how," the Brazilian said in an online Q&A. "Of course, it's a fight, but it's hard for us MMA fighters to go to a different world challenging one of the best in the history. I don't see a result different than a win for Mayweather."
Nate Diaz, UFC fighter: "I think it's a big publicity stunt, but my take on a boxing match between the two — I think McGregor's got a good chance to make something happen in (the first) two or three rounds," Diaz said on "CSN Fights." "But I think he's got an amateur style where he's only got good movement, good punches for 6, 8 minutes, and I think that's too amateur for Mayweather. I'm just saying he's got a puncher's chance — if anything."
Commentators/Promoters
Max Kellerman, boxing commentator: "Of course he's certain to lose in a boxing ring, but, so what? He's not a boxer," Kellerman told the Los Angeles Times.
Jim Lampley, boxing commentator: "You will know before you buy the PPV who is going to win. If they're going to box, McGregor has no chance," Lampley told SiriusXM Rush.
Joe Rogan UFC commentator: "Mayweather would have to dismiss him as a threat. He'd have to not train hard enough. He'd have to not seriously consider the possibility that Conor connects on him and knocks him out," he said on " The Joe Rogan Experience." "Then Conor would have to do some rough housing. He'd have to hold him in the clinch. He'd have to hold him and hit him. He'd have to try to get off as many shots and bully him around and wear him out. It's a possibility."
Bob Arum, boxing promoter: "Conor McGregor is not a boxer, so if they box under boxing rules with the regular gloves and so forth, a novice will beat him," Arum told TMZ.
Dana White, UFC president: "Great thing about fights is you never know who's going to win," White said in a recent interview with X17. "Believe me, there's a lot of weekends we put on fights and I think people aren't going to win and they do. It's the crazy thing about the fight business. I mean if it was guaranteed that Floyd was going to win this fight, why would you pay for it?
"There's no guarantees."
© Copyright IBTimes 2023. All rights reserved.