Focus on Spain after Irish bailout deal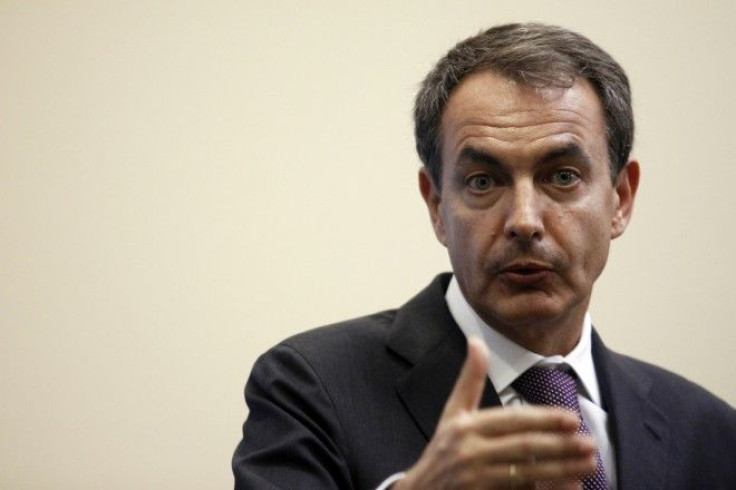 An unwilling Ireland finally agreed to a bailout to help prolong eurozone's jolly ride to doom, and analysts see a good chance of Portugal following suit in the coming months. However, the bigger question is if Spain, eurozone's fourth largest economy, is well insulated against a Greece- and Ireland-style crisis.
The Spanish government vehemently dismisses any idea the country is hurtling down the bailout route. We are able to borrow fresh funds at practically the same [cost] as Italy and do much better than Ireland, Portugal and most certainly than Greece," Spanish Finance Minister Elena Salgado said on Friday, adding there is absolutely no reason for her country to be compared with Ireland and Greece.
But analysts feel that Madrid will have an uphill task on hand convincing investors about the health of its economy.
...we expect fears about Spain needing to seek financial support to increase over the coming months, wrote Ben May, economist at Capital Economics in a note. Needless to say, the size of a support package for Spain would dwarf those of Greece and Ireland, leaving the rest of the eurozone with a pretty hefty bill.
Accordingly, a bailout of Spain would almost inevitably lead to increased concerns about the future of the euro-zone and send the euro into freefall.
Others have argued that the Spanish scene is a picture of contrasts. Spain's 2009 budget deficit is 11.1 percent of the gross domestic product (GDP), one of the highest in the eurozone, but its cumulative public debt as portion of GDP was 53 percent in 2009, well below the eurozone average of 79 percent.
Analysts have also pointed out that the sale of 3.65 billion euro worth long-term Spanish bonds last week was unexpectedly successful, though yields did rise. Investors were slightly bullish over the latest Spanish bond sale thanks to the tough austerity programs the government adopted and its plans to reform the banking and labor sectors.
Madrid introduced stringent austerity measures six months ago to save 15 billion euro and avert a debt crisis. This included civil servant salary cuts and scrapping of bonus payments to new mothers. Prime Minister Jose Luis Rodriguez said on Sunday he has no plans to go for further spending cuts.
However, Spain's regional banks are in dismal shape as reckless spending to the property market, which has now gone bust, ate into their vitals. IMF said earlier in the year as many as 45 largely unlisted savings banks are severely exposed to the property market and that they could face billions of euros of capital erosion in the next two years on account of bad loans.
Analyst May says the health of Spanish banks is in focus following the Irish bailout. ... by implementing a huge bailout of the Irish banking system, just a few months after the same banks passed the EU bank stress tests, concerns about banks elsewhere in the region will almost inevitably resurface. On this front, Spain would probably be the biggest loser.
He points out that the rise in bond yields also suggests Madrid will face increasing pressure over its financing needs in the months ahead. After all, despite the recent declines in Irish yields, Spain's 10-year yields have risen by 25bps or so this week to about 4.75% – a 4-month high, May writes.
The analyst also thinks there is chance that both Spain and Portugal will slip back into recession in the next quarter or early next year, which could add to concerns that either government may eventually need assistance.
Data showed last week the Spanish economy stagnated in the third quarter with a 0.0 percent growth as growth was hit by severe austerity measures and a persistent weakness in construction sector. Economists expect the Spanish economy to relapse into recession as the impact of the austerity measures as well as that of unemployment, which is at 20 percent, take full effect.
© Copyright IBTimes 2023. All rights reserved.