Follow The Leader: Monday's Markets Look A Lot Like Friday's Markets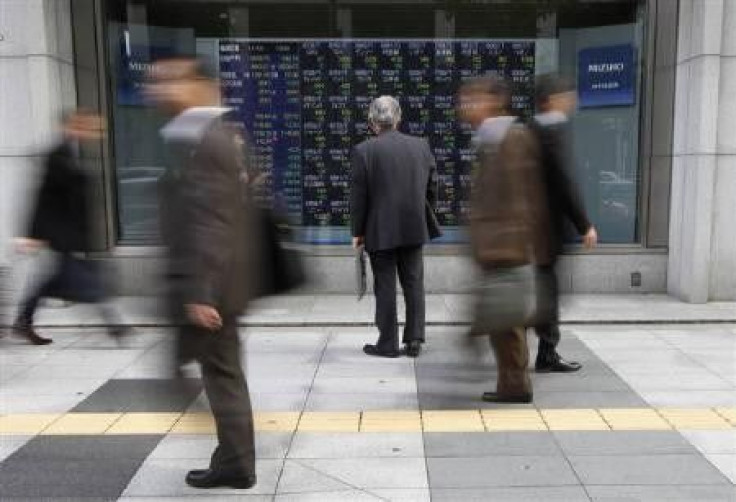 Asian equity indexes are getting whacked on Monday a lot like European and U.S. stock indexes got whacked on Friday, with all of those open at this time having shed between 1 percent and 3 percent in the early going.
Of course, the more or less synchronized economic slowdown in China, Europe, and the U.S. is being cited by market observers as a reason for the overall weakness, which extends to equity-index futures in the U.S., as well. Still, the stock-index futures have bounced a bit over the past hour -- both ways, alas -- so it appears at least possible the proverbial dead cat may come alive once again.
As a measure of the situation at the Tokyo Stock Exchange, the Topix Index hit a daily low of 692.26, which Reuters reports is a level unseen since 1983, when many of us were listening to our favorite tunes on one of those newfangled Walkmans marketed by the venerable Sony Corp. (NYSE: SNE; TSE:6758).
Which reminds us: According to Bloomberg News, Sony shares changed hands below 1,000 yen in Tokyo trading on Monday for the first time since 1980.
© Copyright IBTimes 2023. All rights reserved.