Brazil Cuts Taxes To Boost Growth As Euro Crisis Escalates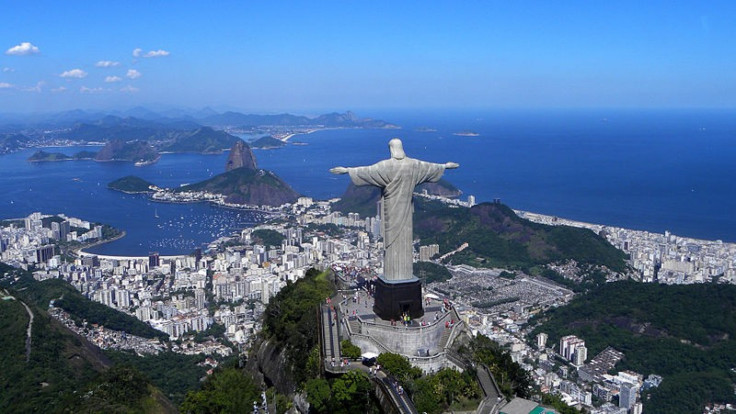 Brazil has unveiled a new round of temporary tax cuts aimed at re-starting its stalled economic boom.
The cuts, which are worth around $1 billion, are aimed at boosting the country's car-makers and other tepid sectors of the economy.
According to Finance Minister Guido Mantega, the measures are also intended to provide protection from the worsening debt crisis in the euro zone.
If the crisis gets worse, if they don't fix the problems in Greece, it will be certainly difficult for us to reach a 4.5 percent growth rate this year, Mantega said, according to Reuters.
But Brazil is in a position to react to the crisis and keep growing -- I wouldn't say at 4.5 percent, but to grow more than the 2.7 percent we had last year.
Spurred by economic fears in Brazil and abroad, the country's currency dropped to its lowest closing level in three years on Monday.
The cuts include reducing the basic sales tax, or IPI, on some automobiles until August 31 and a cut in the IOF (tax on financial transactions) for individuals.
At the same time, the central bank will release $8.8 billion in deposits to aid car financing, Reuters reported.
Banks have also been encouraged to increase lending and improve deals for auto loans.
The move comes as foreign car manufacturers such as Volkswagen, Fiat, GM and Ford saw sales fall in April and inventories rise to their highest levels since the start of the financial crisis in 2008.
Despite a raft of stimulus packages over the last few months, Brazil has seen its economy contract in each of the first three months of this year.
Based on the results, economists have slashed Brazil's 2012 growth forecasts from 3.2 to 3.09 percent -- way below the 5 percent enjoyed by the former emerging market star.
FOLLOW MORE IBT NEWS ON THE BELOW CHANNELS