Football News: Ilkay Gundogan Laments Over Manchester City's Internal Struggles
KEY POINTS
Ilkay Gundogan reveals that his team is struggling within despite their recent win
Gundongan can't help but feel sad over the matter.
Fernandinho is expected to miss four to six weeks due to a leg injury
Manchester City may have won their first UEFA Champions League outing in impressive fashion, but midfielder Ilkay Gundogan made a shocking statement that the team is struggling within.
Gundogan aired his disappointment over the matter in an interview with BT Sport.
"If I'm being honest, we are struggling at the moment," he quipped.
On the surface, it seemed like the Sky Blues weren't dealing with internal issues as they were nothing short of spectacular against Porto on Wednesday.
After Luis Diaz scored the opening goal for Porto at the 14th minute, Sergio Aguero, Gundongan and Torres retaliated offensively for Manchester City.
It was Gundongan's goal at the 65th minute that sealed the game for the Pep Guardiola-mentored brigade.
Although the club was able to turn the tide and kick off their Champions League stint on a triumphant note, Fernandinho was taken out of the pitch after injuring his leg in the match.
As one of the veterans on the roster, Gundongan can't help but feel despondent with what's happening in their ranks.
"Fernandinho went off at the end, [and] we have players playing in different positions. I am not 100 percent there because I had Covid. We are not all at the same moment," he stated.
The Brazilian skipper is expected to miss four to six weeks. With that being said, he joins Kevin De Bruyne, Gabriel Jesus, Aymeric Laporte and Benjamin Mendy on the sidelines, according to Sky Sports.
"That is the challenge for this season. It's not going to end for a while. It's not going to be difficult for Pep to pick a [starting] eleven because players are going to be tired," Gundongan explained.
The win over Porta catapulted Machester City at the top spot of Group C in the Champions League, sharing the ranking with Olympiacos FC.
Meanwhile, Manchester City is currently at 11th place in the English Premier League standing. They are set to go toe-to-toe with West Ham United on Saturday at the London Stadium.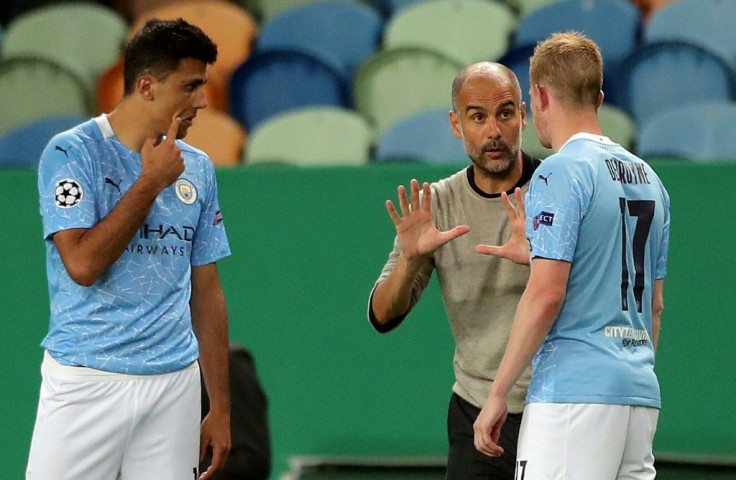 © Copyright IBTimes 2023. All rights reserved.