Ford, GM, Fiat Chrysler Plan To Resume US Vehicle Production: When Will Plants Re-Open?
Ford (F), General Motors (GM), and Fiat Chrysler Automobiles (FCAU) are reportedly eyeing May 18 as their new target date for re-opening some production plants in the U.S.
The Big Three shut down their U.S. production facilities in March because of the coronavirus pandemic.
According to sources for the Wall Street Journal, the automakers have come to an agreement with the United Auto Workers (UAW) union as well as Michigan Gov. Gretchen Witmer on the timeline.
The UAW previously stated that early May was too soon a start date to keep autoworkers safe from COVID-19 and was working with the automakers to ensure safety measures were in place before employees returned to work, but the terms of those safety protocols have not been finalized, the news outlet said.
Ford and GM have not announced the official re-opening date for its plants at the time of writing. Fiat Chrysler previously has said it was looking to resume production around May 4, according to Bloomberg.
Gov. Witmer has not provided plans for restarting the manufacturing industry after issuing a stay-at-home order for the state and extending it until May 15.
"Data shows that most Michiganders are doing their part by staying home and staying safe," Whitmer said in a statement about the extended stay-at-home order. "That's good, but we must keep it up. Social distancing is our best weapon to defeat this enemy .
"With new COVID-19 cases leveling off, however, we are lifting some of the restrictions put in place in the previous order. I want to be crystal clear: the overarching message today is still the same. We must all do our part by staying home and staying safe as much as possible," she added.
Shares of Ford stock were up 3% as of 10:35 a.m. EDT on Tuesday while shares of GM stock were up 1.63% at the same time. Shares of Fiat Chrylser stock were also up 3.04% at the time same time.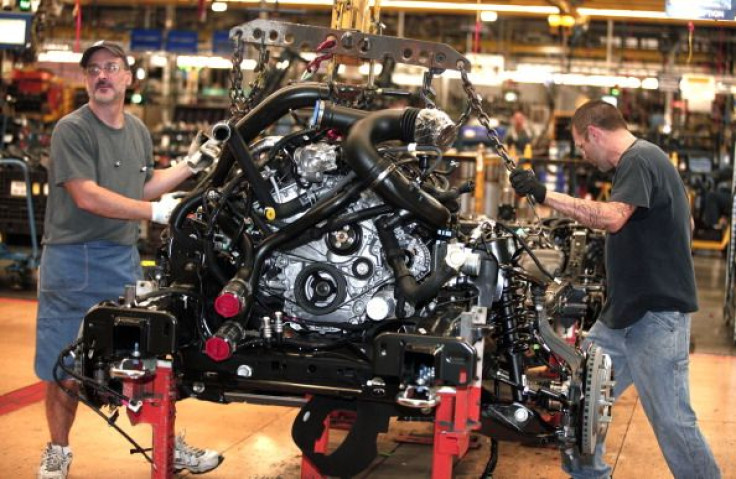 © Copyright IBTimes 2023. All rights reserved.