Ford Q2 Sales: Trucks And SUVs Hit High Marks For The Automaker
Ford (F) has announced its second quarter sales results, which posted high marks for its trucks and SUVs. For Q2, Ford said it focused on the "winning" products in its portfolio, which lead it to a strong pickup up and SUV sales numbers. The company also expanded its transaction pricing.
Ford saw its truck and SUV segment make up 83 percent of its sales for the quarter. This is a 4 percent increase from the previous year.
Separately, Ford's pickup truck sales increased by 7 percent, which was higher than the first quarter's growth of 5 percent. The company said the second quarter was its "best overall pickup truck sales performance since 2004."
In total, Q2 sales for the Ford F-series rose above the 230,000 mark with transaction prices solid at $47,500 per truck, up $1,200 from the previous year, the company said.
Also garnering high marks for the automaker was the Ranger which sold 20,880 trucks in Q2. The Ranger sales have been growing month-to-month since January and were more than double first-quarter sales, Ford said.
Ford also saw the Expedition expand its sales and market share throughout the U.S. as its sales climbed 50 percent. A total of 21,796 vehicles were sold in the second quarter.
Commercial vehicle sales were also up for the quarter with the F-Series, Ranger, and F-650/F-750 growing by 8 percent. Van sales were up 4 percent, and the new Nautilus had a sales increase of 13 percent, selling 8,187 SUVs in Q2.
Shares of Ford stock were up 0.89 percent as of 1:13 p.m. ET on Wednesday.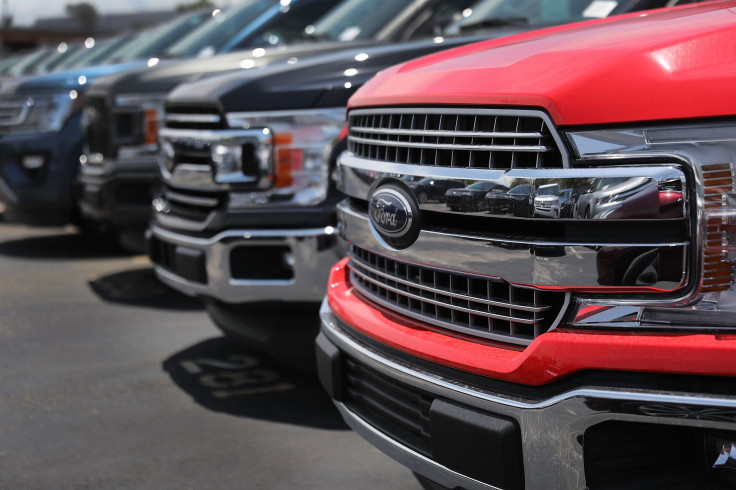 © Copyright IBTimes 2023. All rights reserved.