Foreign Firms Investing $800 Million In North Dakota Despite Population Uncertainty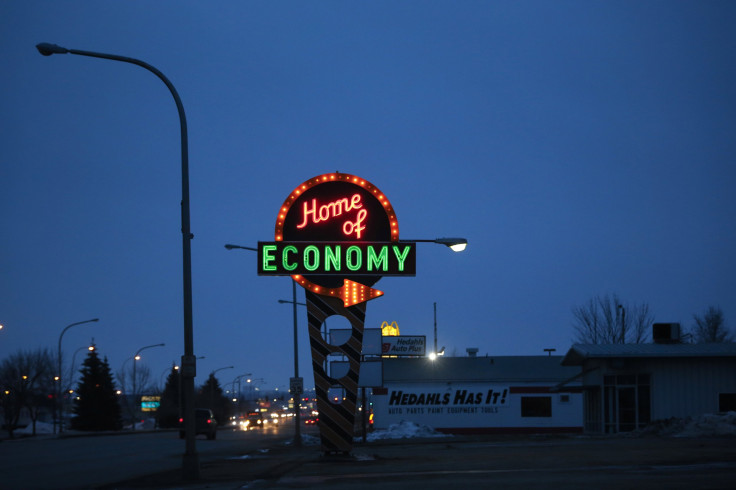 Foreign firms plan to spend more than $800 million in the remote oil towns of North Dakota to build shopping malls, restaurants and homes, even though there's little evidence that workers and their families will move to the area and stay.
A rapidly growing, highly paid population has produced a shortage in housing and retail space in the area atop the Bakken oil field that with hydraulic fracturing technologies has boosted incomes and employment in the state.
Hoping to capture some of that income, Swiss firm Stropiq is planning a $500 million, 219-acre complex called Williston Crossing, to feature 1 million square feet of retail stores, entertainment, office and hotel space and residential plots. Terry Olin, Stropiq's co-founder, attended college in North Dakota and spent the past two decades developing real estate in Moscow and St. Petersburg, Russia. Williston Crossing is planned for a March 2015 groundbreaking and April 2017 completion. Stropiq is already developing a 93-unit apartment complex in Williston, with the first building scheduled to open in July.
Another company, Singapore's Barons Group of Cos., has proposed a $300 million project in Dickinson, about a 2 1/2-hour drive south of Williston. Barons Vista would include a mall, four-star hotel, spa, offices and condos. Barons' other projects include 36-floor luxury residence towers in Malaysia and five-star resorts on rolling hills in Indonesia and on white sand beaches in the Philippines.
Other, smaller foreign investments in the local economy include a $26 million Fuddruckers restaurant and full-service 102-room hotel in Williston, to be built by a subsidiary of Turkish company Serka Services, itself a subsidiary of Istanbul-based Adali Holding, a longtime construction and services contractor with the U.S. military in Europe and the Middle East. The company plans to open four other Fuddruckers across the state and to franchise the hotel, called The Brooks, throughout the United States.
The permanent population of Williston and six surrounding townships grew by about 20 percent from the 2010 U.S. Census to 2012, according to researchers at North Dakota State University. By 2017, researchers Nancy Hodur and Dean Bangsund say, the population will grow by 61 percent, and including transient residents, by 134 percent. But when asked whether workers' families will move to the area and stay, Hodur said she was not sure.
"We don't have any good information on that, and there's not any out there," she said. "Everyone has their own theory."
She's currently preparing to interview and survey workers to answer such questions about their characteristics.
Married workers, without families in the area, are most likely to send cash back home rather than spend it locally. Workers living in "man camps," employer housing similar to dorms and lodges, have subsidized meals and housing and earn salaries of $45,000 to $100,000, but their long work hours can leave little time to spend their earnings.
The two large retail complexes would be firsts in the region. As late as last year, the only department store in Williston was a JCPenney, and since the oil boom started, Wal-Mart opened a location in Williston and must pay its workers starting hourly wages around $15 to $16, much higher than other locations nationwide.
SelectUSA, a government foreign investment initiative, said North Dakota has attracted at least 31 publicly announced foreign investment projects since 2003 worth $1.04 billion.
© Copyright IBTimes 2023. All rights reserved.