Former Foes From Team Lakay Predict Decisive Finish In Adriano Moraes Vs. Yuya Wakamatsu
KEY POINTS
Danny Kingad and Geje Eustaquio share their thoughts on the Adriano Moraes-Yuya Wakamatsu fight at ONE X
Both Kingad and Eustaquio had their own wars against the current champion and challenger
Moraes vs. Wakamatsu will serve as one of three marquee fights on March 26
Reigning flyweight champion Adriano Moraes will be defending his title against Yuya Wakamatsu at ONE X, and their former Team Lakay opponents have weighed in on their upcoming bout.
International Business Times sports editor and combat sports analyst Nissi Icasiano was able to have an exclusive interview with former champion Geje Eustaquio and flyweight contender Danny Kingad to get their thoughts on the matchup.
Not mincing words, Eustaquio was quick to respond and made it clear exactly how this fight can go.
"Adriano [Moraes] most probably have the edge in this fight, but if Yuya [Wakamatsu] can connect his hands neatly and cleanly, then it's another story," Eustaquio remarked.
Eustaquio fought Wakamatsu in a losing effort back in 2019 and acknowledged that the Japanese fighter has a puncher's chance at taking the title from Moraes if the fight remains standing.
"If Yuya can keep the fight on the feet, then he has a greater opportunity to connect [with] his KO powers," said the 32-year-old from Benguet, Philippines.
Seemingly as if he was warning Wakamatsu, Eustaquio highlighted Moraes' great advantage on the ground and implored him to use his best asset.
"His best asset is his ground game. He needs to bring the fight to the ground or else he is exposed to greater risk," Eustaquio cautioned.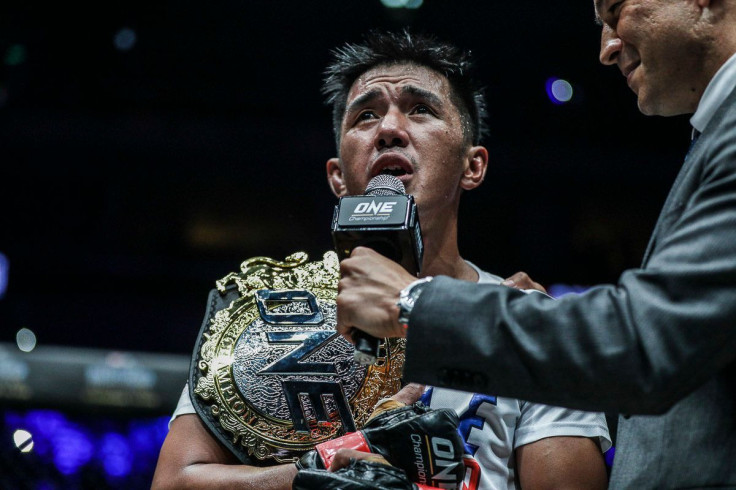 Their history together dates back to 2014 when Moraes submitted Eustaquio with a guillotine choke for the inaugural ONE flyweight championship, but the Filipino was able to exact revenge and take the belt from him in a split decision victory four years later.
Moraes would ultimately put an end to the rivalry in their rubber match by regaining the title via unanimous decision in 2019.
Kingad later chimed in with a much more in-depth assessment of the fight, but he also drew the same conclusions as his Team Lakay stablemate.
"It's one of the fights that I personally am looking forward to. It's a classic match-up between a lethal submission specialist and a certified knockout artist. Both have good qualities, and I am curious to see how things will play out and which fighter will get to dictate the pace first by using their known qualities as a competitor," Kingad explained.
The No. 4-ranked flyweight fought Moraes in 2017 and was defeated by submission courtesy to a rear-naked choke.
"As we all know, Adriano's ground game will always be his strong suit. He's so technical and slick when he makes his moves to put his opponents on the ground. I just hope that Yuya has put more emphasis on defensive wrestling in training camp for this fight," Kingad insisted.
"Adriano will surely mix it up. He will try to trade strikes in the stand-up and outwrestle Yuya on the ground. But it's a no-brainer that Adriano [Moraes] will lean on his ground game."
Ironically, Kingad was Wakamatsu's first-ever opponent in ONE Championship, and "The King" recalled their fight to see how he matches up against Moraes.
"Yuya's heavy hands will be a problem for Adriano. Although I fortunately managed to withstand his power punches in our fight, Yuya remains a threat in the stand-up. He packs power in those fists. On any given night, he can score a knockout," Kingad asserted.
"Though Adriano was able to have a decent exchange on the feet with DJ (Demetrious Johnson) in his last fight, I don't think Adriano will be taking the same risk with Yuya. Putting the fight on the ground is Adriano's best chance to win."
When it came to predicting the fight, the pair agreed that a submission victory was certainly in the cards for Moraes, but Kingad was cautious to call an outright victor during the conversation.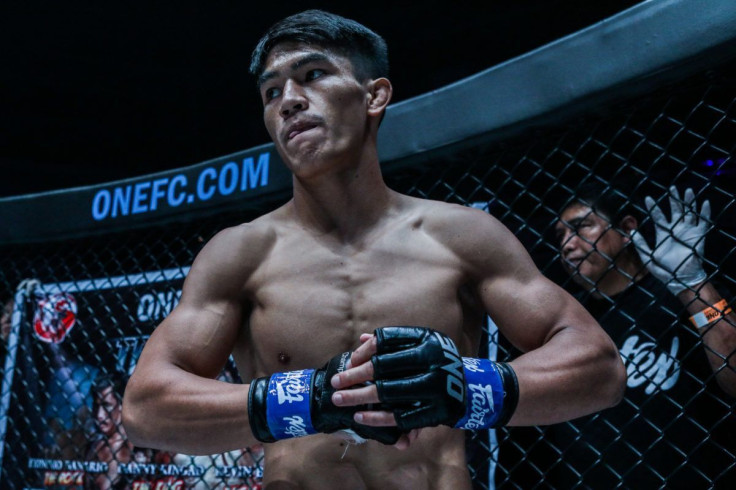 "I respect both great martial artists and they are both good friends of mine, but my prediction is fourth-round submission in favor of Moraes," Eustaquio declared.
"It's a 50-50 fight, in my opinion. It can go either way given the qualities of both fighters. But I am sure that it won't go the distance. It's either a submission win in favor of Adriano Moraes or a knockout victory for Yuya Wakamatsu," Kingad said about his take on the bout.
Moraes and Wakamatsu will serve as one of three marquee fights for ONE X, the other two being Angela Lee's defense of her women's atomweight title versus Stamp Fairtex and the hybrid MMA-Muay Thai fight between Rodtang Jitmuangnon and Demetrious Johnson.
© Copyright IBTimes 2023. All rights reserved.