Former Manchester United Star Questions Harry Maguire's Credibility As Team Captain
KEY POINTS
Manchester United's loss to Arsenal puts the team's leadership in question
Rio Ferdinand expects Harry Maguire to step up as their captain
Ferdinand wants Maguire to communicate properly with his team
Manchester United captain Harry Maguire is in hot water after the Red Devils succumbed to a 1-nil defeat at the hands of Arsenal in the English Premier League on Monday.
Retired player and former Manchester United center-back Rio Ferdinand had a few critical things to say about the way Maguire is leading the Ole Gunnar Solskjaer-mentored squad on the field, per Goal.
"I saw Harry Maguire and a couple of his comments after the game saying maybe they were patting each other on the back too much. Get a hold of that team--he's the captain," he said on his YouTube channel.
Following a penalty from Pierre-Emerick Aubameyang at the 69th minute that eventually sealed the deal for Arsenal, Maguire and the crew tried to rally when Donny van de Beek's cross-shot flicked off Mohamed Elneny and then went into the face of goalkeeper Bernd Leno before bouncing to safety off a post
"We're lacking confidence in certain areas," Ferdinand observed. "We gained a bit of confidence in midweek but do they get too overconfident?"
Manchester United has been on the receiving end of disappointing setbacks this season, including their crushing 6-1 defeat to Tottenham last Oct. 4.
The Red Devils are currently at No. 15 in the Premier League standings, holding a record of two wins, one loss, and three draws.
With the challenge of getting more wins in their coming games, Ferdinand hopes that Maguire takes the role of uplifting the morale of his teammates to heart.
"I hope he's getting in there and getting round people and telling people 'listen, we aren't the finished article, we've got loads to do, there is more from us to come, pull your socks up,'" he suggested.
Ferdinand believes that team chemistry all boils down to communication and it starts in the locker room.
"There have always been leaders in that changing room who would be going round and drilling people, either one-to-one or in front of the group. Pulling people aside, having little conversations to get people up, to make sure they stay on their game," he recalled.
"I remember Nani. I didn't chat with him really. It was two or three words, 'assists and goals' or 'shoot on sight'. Boom, that's it. It doesn't need an essay of words. Sometimes, it's short and sharp, punchy little things."
Adjustments are expected from Maguire and Manchester United as they play Istanbul Buyuksehir in the UEFA Champions League on Wednesday.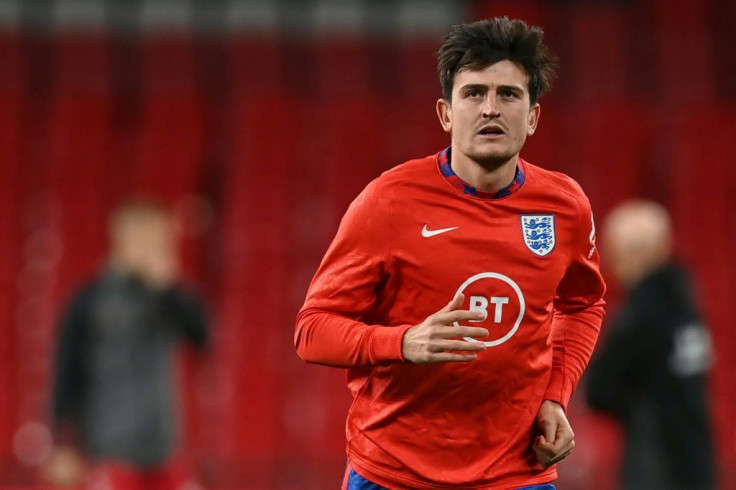 © Copyright IBTimes 2023. All rights reserved.