Former MMA Star Fired From 'The Mandalorian' Following Controversial Social Media Posts
KEY POINTS
Gina Carano has been fired from The Mandalorian following controversial social media posts
Carano played Cara Dune, one of the main characters on the Disney+ show
Before becoming an actress, Carano was one of the biggest stars in women's MMA
Former MMA star Gina Carano has been fired from her role on the widely popular Star Wars-based series The Mandalorian, which airs on Disney+.
This comes after Carano received a ton of backlash on social media following numerous anti-Semitic stories posted on her Instagram account.
"Gina Carano is not currently employed by Lucasfilm and there are no plans for her to be in the future. Nevertheless, her social media posts denigrating people based on their cultural and religious identities are abhorrent and unacceptable." said a spokesperson from Lucasfilm, the production company behind The Mandalorian, as obtained by io9.
While the stories ended up being deleted, netizens were quick to save receipts, and it didn't take long for the hashtag #FireGinaCarano to trend.
In 2020, Carano was already the focus of a lot of criticism thanks to her controversial stand on a number of hot-button topics, including her criticism on the mandate to wear a face mask due to the COVID-19 pandemic, her conspiracy theories on the United States Elections, and her stand on the "Black Lives Matter" movement.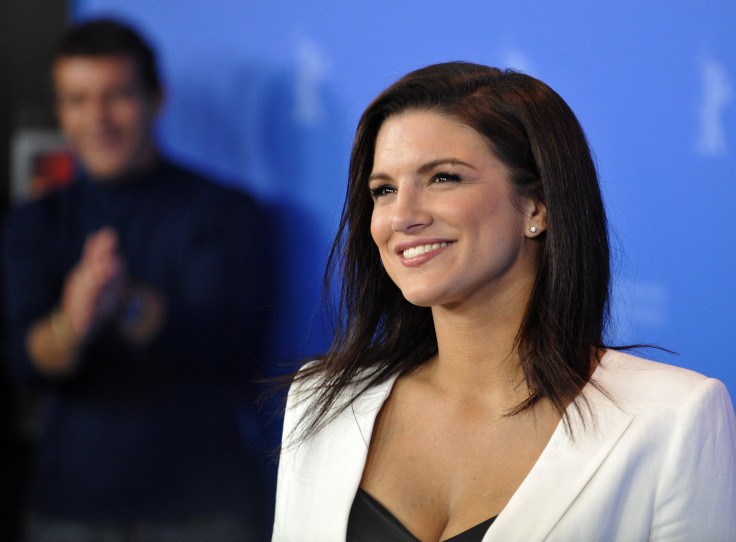 Prior to becoming an actress, Carano made waves as a pioneer in women's mixed martial arts (MMA) and is credited for paving the way for today's prominent names such as Ronda Rousey, Amanda Nunes, Joanna Jedrzejczyk and Valentina Shevchenko.
Carano began her combat sports career as a Muay Thai practitioner and eventually transitioned to MMA in 2006.
Competing in promotions such as Strikeforce and EliteXC, Carano racked up an undefeated 7-0 professional record, setting her up for a shot at the inaugural Strikeforce women's featherweight championship, opposite Brazilian juggernaut Cristian "Cyborg" Justino in 2009.
"Cyborg" went on to win by first-round TKO and handed Carano her first professional career loss. The loss would end up being her final professional fight.
After her prizefighting stint, Carano jumped to show business and landed her first movie acting role in 2011. She has since appeared in a number of box-office hits such as Fast and Furious 6 and Deadpool.
In 2019, Carano garnered widespread acclaim for her role on The Mandalorian, where she played Cara Dune, one of the show's main characters.
© Copyright IBTimes 2023. All rights reserved.