Former NBA Player Spills Possible Reason Of Kyrie Irving's Absence
KEY POINTS
Kyrie Irving reportedly bought the George Floyd family a new home
Jackson is among those close to Floyd
Multiple personalities are doing their share to help the family of Floyd
Kyrie Irving continues to miss games for the Brooklyn Nets as he goes through the process of being cleared to return.
But to this day, most are left wondering what kept the 28-year-old out of action. Former NBA player Stephen Jackson may have one of the answers to that.
Irving's absence could be tied to the US Capitol Hill attacks and the verdict passed on the Jacob Blake shooting. Jackson affirmed that Irving is someone who holds to his word and takes action as the one-time NBA champion is someone who is not afraid to take a stand when it comes to societal issues.
According to Jackson, "Uncle Drew" is one of many top name celebrities providing aid to the family of the late George Floyd, a 46-year-old African-American who was killed in May of last year when a police officer in Minnesota arrested him and knelt on his neck for eight minutes.
The aforementioned unfortunate incident sparked protests and unrest around the United States. For his part, Irving allegedly purchased a new home for the Floyd family.
"I said I was going to be my brother's keeper and take care of his daughter and make sure that her next days are her best days," Jackson said on "The Rematch" podcast. "A lot of my friends... Kyrie Irving bought them a house. Lil Wayne's manager bought them a Mercedes-Benz. Barbra Streisand gave them stock in Disney."
Jackson did not detail when Irving bought the family home. Also, efforts were made to the representatives of the NBA player, but a response has yet to be made, TMZ reported.
Regardless, this tells a lot about Irving and his character. Most have passed judgment on him as being a head case, particularly with his inexplicable holdout with the Nets.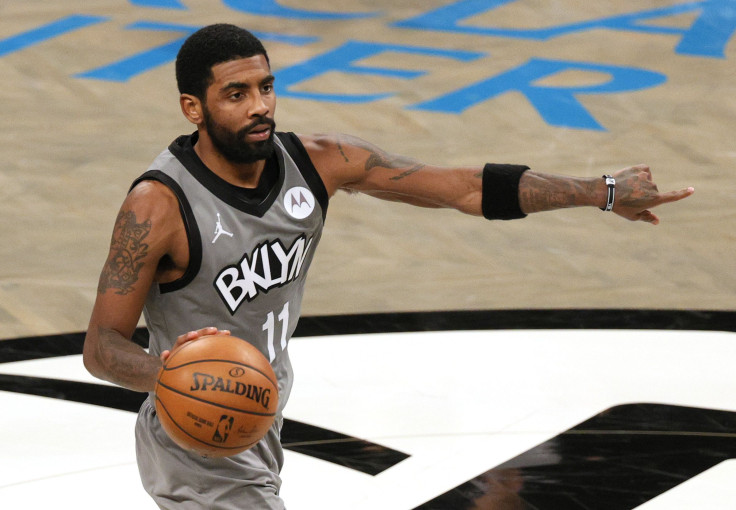 Things escalated when the six-time All-Star was spotted partying with his sister. The issue with that was him not wearing a face mask at the time, violating the NBA's protocols against COVID-19.
Irving drew a hefty fine from the league, while the Nets have not imposed any.
Only head coach Steve Nash and Kevin Durant know what went on with Irving during his absence. Rather than reveal it, they prefer the player to do that himself when the time is right.
For now, it seems pretty clear that the former top pick did do some things while he was out, efforts that only a select few will understand.
© Copyright IBTimes 2022. All rights reserved.
FOLLOW MORE IBT NEWS ON THE BELOW CHANNELS