Former NXT Champion Condemns Fans For Feuding Over Supporting WWE, AEW
KEY POINTS
Samoa Joe criticizes fans for creating a feud between WWE and AEW
AEW personalities have also previously spoken about the matter
"The real war is us trying to entertain you people," Joe says of the fans' in-fighting
The internet pro-wrestling community is one of the most passionate groups of people around, but sometimes, their passion can turn into toxicity very quickly.
Former NXT Champion-turned-All Elite Wrestling (AEW) star Samoa Joe made his thoughts known on the matter on a recent episode of the AEW Uncensored podcast.
"I do believe that the arguing between the AEW and the WWE fans is simply ridiculous. Watch pro wrestling, you don't need to dunk on this, it is just you taking your ego and something you have nothing involved with and trying to start a conflict with something else. I mean, watch what you [want to] watch and enjoy what you want to enjoy," he said.
Prior to joining AEW, Joe has worked in WWE, Impact Wrestling and Ring of Honor, and has garnered respect across the industry for his work inside the ring and willingness to speak up when it matters.
"So I know you have this glorified view of what this sport is, you think we line up on each side and say 'ahh.' But the real war is us trying to entertain you people, not this ridiculousness between you all," Joe added.
Joe is not the only pro-wrestling personality to make his thoughts known on the matter as both Renee Paquette and former AEW World Champion Kenny Omega have both lambasted fans for their behavior.
Paquette noted how fans wanted their favorite pro wrestling stars to take a side in the supposed "war" between WWE and AEW, while Omega had a lot more to say about it.
"The wrestling community can sometimes be toxic, and I hate seeing it in sports... People feel like they have to choose a side, and they feel that once they choose that side, they have to defend that side with every fiber of their being," Omega noted with much frustration as quoted by Ringside News.
"This isn't the NHL. This isn't the NBA. This isn't the NFL. We aren't teams playing in the same league."
Similar to Joe, Omega is also a well-traveled performer and is best known for his time with New Japan Pro Wrestling as the leader of the famed "Bullet Club" faction, which makes the pair's comments have that much more weight behind them.
While having loyalty to their favorite promotion does carry some weight to most fans, the fact remains that the pro-wrestling world is extremely small which is why some performers would make appearances in different organizations.
Choosing a side had reached its peak during the early 2000s because of the fight for loyal viewers during WWE's battle with WCW.
But now that pro-wrestling and its performers are as accessible as ever thanks to the internet, fans can enjoy watching the events, even simultaneously, without the guilt of putting another company at risk of losing viewership.
The pro-wrestling scene is the most open it has been ever since it exploded into popularity and the comments from Joe, Paquette and Omega make a ton of sense once fans put aside their emotions.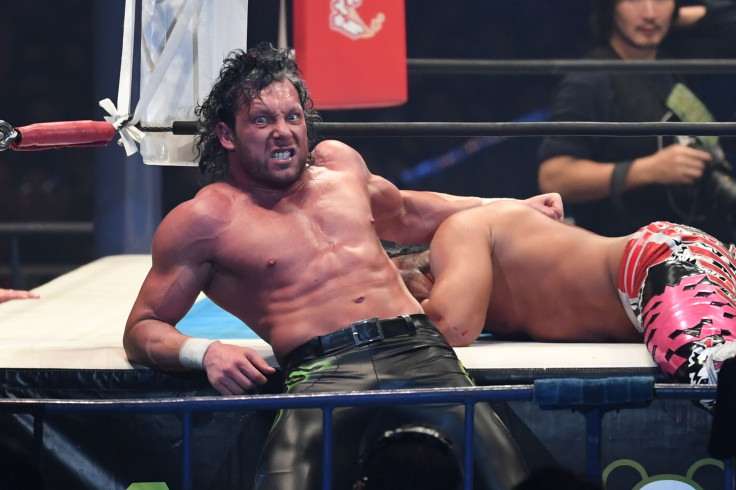 © Copyright IBTimes 2023. All rights reserved.