Formula 1: Sebastian Vettel Still On Maximum Attack For Title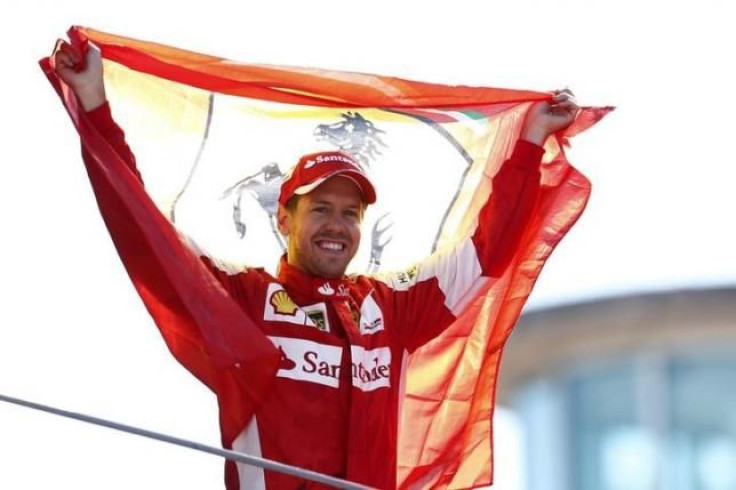 Quadruple world champion Sebastian Vettel returns to a happy hunting ground in Singapore this week still on maximum attack for another drivers' title.
The Ferrari driver picked up his second win of the year at the Hungarian Grand Prix in July but the dominant form of Briton Lewis Hamilton has allowed the Mercedes driver to open up a 74- point advantage over Vettel with six races remaining.
Vettel, third in the standings and 21 points behind Hamilton's team mate Nico Rosberg, was optimistic about reducing the deficits at the Marina Bay Street Circuit, where he won three times with Red Bull and also finished second twice.
"It is always difficult to predict what is going to happen but this place has been a good place for me, very good results the last couple of years," the 28-year-old told reporters on Thursday.
"I really love the track, it is one of the most challenging events we face in the season and I think we have a strong package so hopefully we can keep this record up.
"The goal for the championship is maximum attack, we have to go for everything we can get. Obviously Nico is closer to us than to Lewis but as long as the chances are there we have to try and make anything possible that we can do.
"Being realistic Lewis is in a very good position."
Hamilton has won seven of the year's races, including the last two in Belgium and Italy, with Rosberg landing the other three but Vettel's consistency -- he has achieved eight podiums -- has kept him in the hunt in his debut campaign with Ferrari.
"Overall we are always quick enough to go for the top five," Vettel said.
"Our target is to be on the podium which is difficult as Mercedes have the strongest package at the moment and if nothing goes wrong they have two cars on the podium and there is not much space left, but we have been pretty good at getting our maximum and most of the time getting that last place."
Vettel won the second race of the year in Malaysia and was optimistic that the hot and humid conditions in the nearby Southeast Asian city state of Singapore would aid his challenge on Sunday,
"Looking at the year so far every time its a bit hotter maybe we are a bit more competitive so maybe that's a good thing," he said before admitting experience of the track was more important.
"If the driver feels confident you are able to make the difference."
(By Patrick Johnston; Editing by Clare Lovell)
© Copyright IBTimes 2023. All rights reserved.