Four American Journalists Arrested In Bahrain; Press Freedom Groups Call For 'Immediate Release'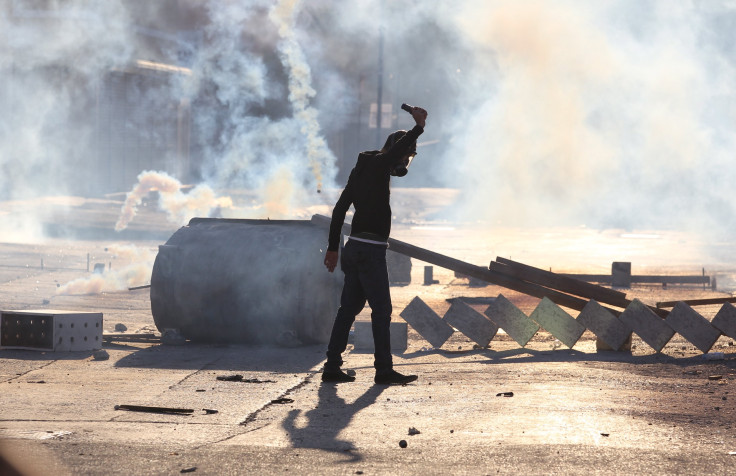 UPDATE: Tuesday, Feb. 16, 2016, 3:30 p.m. EST -- Anna Day, an American journalist, and her three colleagues who were arrested by authorities in Bahrain Sunday were released and in transit out of the country, the Frontline Freelance Register said in a statement Tuesday.
"We are grateful to Bahraini authorities for their speedy resolution of the issue and to the U.S. Embassy in Bahrain and State Department officials who worked tirelessly to assist the group," said the group that supports freelance journalists in a statement.
UPDATE: 4:55 p.m. EST –- American journalist Anna Day, who was arrested by authorities in Bahrain on Sunday, is expected to see a judge Tuesday, sources told International Business Times. Day does not yet have an attorney. The Frontline Freelance Register, a group that assists freelance journalists around the world, is coordinating efforts to secure the release of Day and three other unnamed journalists.
Original story:
Authorities in the Persian Gulf state of Bahrain detained American journalist Anna Therese Day and three American colleagues Sunday, Reuters reported Monday. Press groups have called for the journalists' immediate release, while the U.S. State Department acknowledged it was aware of the situation.
Bahrain's government said the journalists were "suspected of offenses including entering Bahrain illegally having submitted false information to border staff, and participating in an unlawful gathering," according to a statement translated from Arabic by Reuters. Day and her colleagues, whose names were not released, were reporting on protests near the village of Sitra that were marking the fifth anniversary of massive opposition protests.
The Frontline Freelance Register, an organization that supports freelance journalists around the world, issued a statement Monday calling for the journalists' release along with a statement from Day's family.
"Anna and her crew are committed journalists who only want to ensure they could undertake their profession ethically and thoroughly," said a statement from Day's family. "The allegation that they were in any way involved in illegal behavior or anything other than journalistic activities is impossible. Anna Day is much loved and missed, and we are concerned about her well-being as well as that of her three American colleagues. We hope the Bahraini authorities will release all four journalists as soon as possible so they can return home."
The Committee to Protect Journalists, an advocacy group based in New York City, called for the journalists' immediate release and said it remained unclear if the four were on assignment for a specific media outlet at the time of their arrest. CPJ said the statement from Bahrain's Interior Ministry accused one of the unnamed three journalists in participating in "riots" against police in Sitra.
"It is sad that the fifth anniversary of the 2011 protests has been marked by the arrest of yet more journalists in Bahrain, which has since become one of the worst jailers of journalists in the Arab world," said CPJ's Middle East and North Africa program coordinator, Sherif Mansour. The group's statement also noted that at least another six journalists are currently imprisoned in the small Arab monarchy, where the U.S. Fifth Fleet is based.
Day is an experienced journalist who has reported from around the world, including across the Middle East, North Africa and Brazil.
© Copyright IBTimes 2023. All rights reserved.
FOLLOW MORE IBT NEWS ON THE BELOW CHANNELS