France's Rouen Bar Fire Leaves Several Dead And Many Injured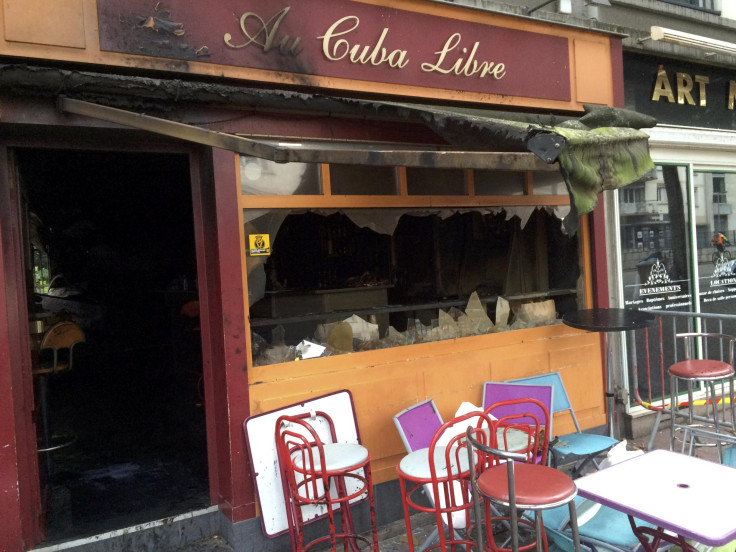 At least 13 people were killed and six injured when a fire broke out early Saturday in a bar in France's Rouen city.
According to reports, the fire occurred at a private birthday party held Friday night in the Cuba Libre bar's basement. Officials said that the accidental fire may have started by the candles on the birthday cake which probably set the sound insulation in the ceiling ablaze.
"According to an initial investigation, 13 are dead and six are injured, and more than 50 firemen attended the scene," France's interior minister Bernard Cazeneuve reportedly said. He added that the fire occurred close to midnight on Saturday (6 p.m., Friday EDT) and said that an investigation is underway to establish the cause of the fire.
Local media reports said the victims were aged between 18 and 25 years. One of the injured is in a critical condition, officials said. Witnesses told local reporters that it took nearly half an hour for the firefighters to extinguish the blaze. They were informed of the fire at 12:50 a.m. local time (6:50 p.m. EDT Friday).
"Deep sadness with regard to the tragedy which mowed down 13 young lives. Compassion and support for the afflicted families," French Prime Minister Manuel Valls tweeted.
France has been on high alert after the stabbing of a French priest on July 26 in a church in Normandy, near Rouen. The Islamic State group claimed responsibility for the attack. On July 18, 84 people died when a truck mowed down crowds watching a fireworks display in Nice.
© Copyright IBTimes 2023. All rights reserved.