France's Socialist President Gets $10,000 Haircuts: Francois Hollande Ridiculed In 'Coiffeur Gate'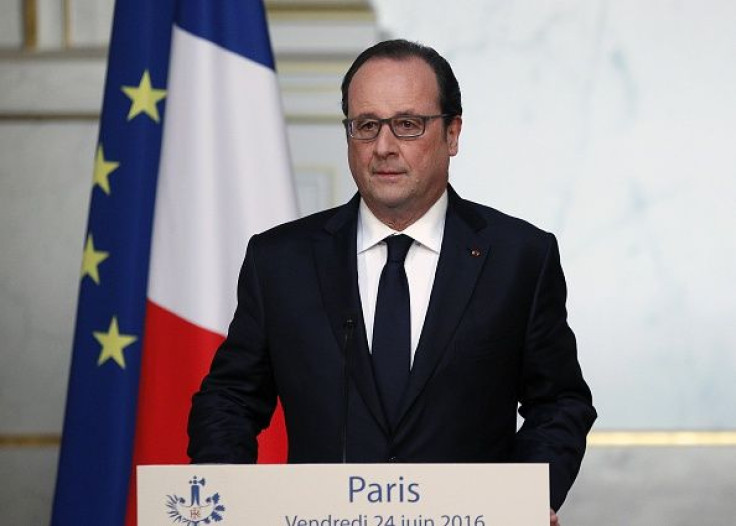 French President François Hollande pays his hairdresser over $10,000 every month to keep his hair trim. The salary is comparable to what government ministers earn in France, investigative and satirical newspaper Le Canard Enchaîné reported Wednesday.
The scandal known as #CoiffeurGate quickly became a trending topic on social media. Twitter users Wednesday shared humorous images of Hollande and the work of his "coiffeur," French for hairdresser.
"That's a lot of money for a hairdresser, and for the French in general," Thierry Mandon, the junior minister for higher education and research, told the LCP news channel. "For many people in France that really, really, really is a lot of money."
Hollande, 61, pledged to be a "normal" leader when he was elected in 2012. Approval ratings for the Socialist leader are already low amid high unemployment and national security concerns. He is expected to be challenged next year by his economy minister, Emmanuel Macron, who has expressed presidential ambitions.
The hairdresser was identified as Olivier Benhamou. Le Canard Enchaîné estimated Benhamou will earn $650,000 from his five-year contract. Behamou also styles the president's hair every morning and as needed.
"Really, I think the issue comes down to Hollande's hair itself. The man, sadly, is in possession of a whispy, receding coiffure that is, at best, forgettable, and at worst, a bit disheveled. That actually may make his daily trim all the more essential—for balding men, neatness counts," Jordan Weissmann wrote for Slate.
Sarah Levy, Benhamou's lawyer, said his work for the French government forced him to close down his business.
"He is at the disposal of the president 24 hours a day, he is never replaced by extras," Levy said. "He missed the birth of his children, their broken arms, their operations."
René Dosière, a Socialist lawmaker in the National Assembly, called the expense excessive in an interview with the New York Times. "It is a mistake he made in 2012," he said.
It is unclear whether Hollande knew how much his haircuts cost. Valérie Trierweiler, his former girlfriend, wrote Wednesday on Twitter: "Let's be fair: F. Hollande was not aware of the hairdresser's salary. I can attest to his anger when he learned about it later."
Stéphane Le Foll, the government spokesman, said at a news briefing on Wednesday that "everyone gets haircuts."
"I can understand people's questions, I can understand their judgments. He's not just anybody, that's all," Le Foll said.
Hollande is among a privileged group of world leaders whose expensive beauty routines have made international headlines. Former U.S. President Bill Clinton was mocked in 1999 when he shut down two of Los Angeles International Airport's runways for nearly an hour so that a Beverly Hills hairstylist could give him a haircut on Air Force One. Former French President Nicolas Sarkozy's makeup artist earned more than $8,000 a month.
© Copyright IBTimes 2022. All rights reserved.
FOLLOW MORE IBT NEWS ON THE BELOW CHANNELS