Freed Taliban Leaders May Remain In Qatar Beyond One-Year Travel Ban: Sources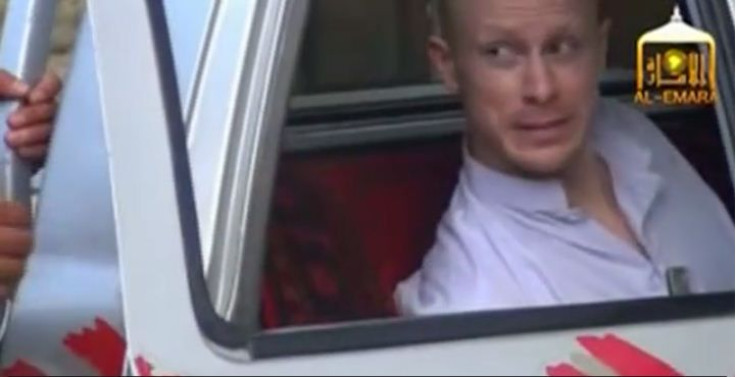 (Reuters) - Five Taliban leaders released by the United States have told visitors that they are likely to seek to remain in Qatar beyond an agreed one-year travel ban, sources who have spoken to the visitors told Reuters.
The United States released the men from Guantanamo in exchange for American soldier Bowe Bergdahl, held prisoner in Afghanistan for five years. Under the terms of the swap, mediated in secret by Qatar, the leaders must remain in the Gulf kingdom under surveillance for at least a year.
Domestic critics of President Barack Obama's decision say the men could return to the battlefield in Afghanistan, where the U.S. is winding down its 13-year military presence. The chance that they may remain in Qatar could assuage those concerns.
"It's very likely that the five men will be asking to stay in Doha even after their one-year travel ban ends," said one source who had received reports of contacts with the men.
Diplomats and Qatari sources say the men are in a "safe location" within a guarded compound in Doha, where they have received medical care and have reunited with their families.
They have been allowed to receive guests from the Afghan community in Qatar, including Taliban members who were previously living in Doha, the sources said. Qatari authorities have prevented all media access.
According to diplomats, the five men, who lack passports, have yet to approach the Afghan embassy in the Qatari capital Doha to acquire them. Sources close to the men say they have avoided contact with Afghan and Pakistani officials.
"So far they haven't asked for political asylum, but it's just too early to tell and, besides, not many countries would accept them even after the travel ban ends," said an Afghan source familiar with the matter.
Another Afghan source, living in Doha, said: "They owe their loyalty for their freedom to Qatar and not anyone else, so why should they make contact that would only cause them trouble?"
The five, who had been held at the American Guantanamo Bay prison in Cuba since 2002, arrived in Qatar last week. U.S. security personnel handed them over to Qatari authorities at a U.S. military base west of Doha.
© Copyright IBTimes 2023. All rights reserved.
FOLLOW MORE IBT NEWS ON THE BELOW CHANNELS