French Open 2017: Rafael Nadal Betting Odds Increase After Roger Federer Drops Out Of Grand Slam?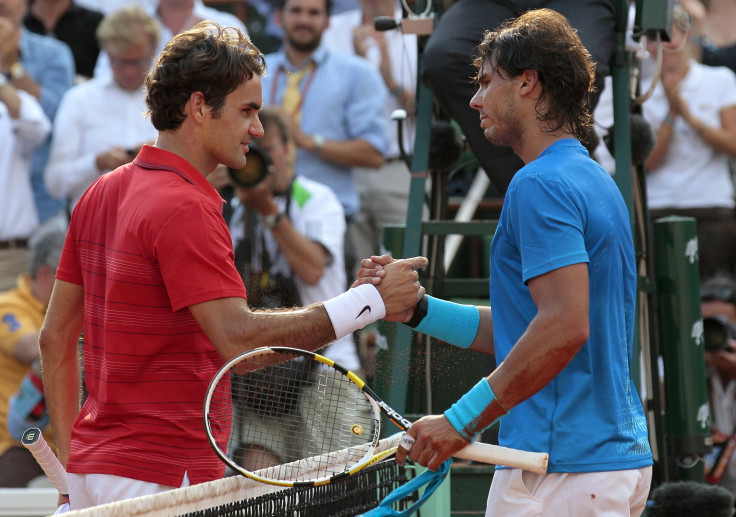 Ahead of the upcoming French Open, Roger Federer was one of the top favorites after winning the 2017 Australian Open and cruising to an impressive 19-1 record this year. On Monday, the 2009 champion announced he will skip Roland Garros, which begins on May 28.
"The start to the year has been magical for me, but I need to recognize that scheduling will be the key to my longevity moving forward," Federer wrote on his official website. "Thus, my team and I concluded today that playing just one event on clay was not in the best interest of my tennis and physical preparation for the remainder of the season.
"I will miss the French fans, who have always been so supportive and I look forward to seeing them at Roland Garros next year."
Read: Nadal With Top Odds Ahead Of French Open
Federer's decision may come as a bit of a surprise. The 35-year-old had recently stated that he was "registered" and that his "intention is to play" in Paris.
Aside from appearing at a charity match in Seattle, Federer had not competed in a tournament since winning the Miami Open in April. The 18-time Grand Slam champion is ranked No. 5 in the world and looked poised to make a strong run in a tournament he's only won once.
The Swiss legend's absence from Paris will obviously help the chances of the rest of the field. According to betting site Bovada.lv in early May, Federer had +1200 odds of winning the French Open, only trailing Rafael Nadal (+125), Novak Djokovic (+300), Andy Murray (+500), and Stan Wawrinka (+800).
The odds have been reconfigured with Federer out, but the order remains the same. Nadal remains at the top at -125, followed by Djokovic (+400), Murray (+600) and Wawrinka (+900). There is a sharp dropoff after Dominic Thiem (+1200).
Nadal, who has won the French nine times, has been on a roll in recent months after some injury setbacks and lackluster form in 2015 and 2016. The clay-court specialist has already taken home titles from Monte Carlo, Barcelona and Madrid and is a top contender ahead of the Rome Masters.
Many have marveled at how the 30-year-old Spaniard has overcome some of his lingering struggles.
"It is quite incredible because most pundits and experts thought (Nadal) wouldn't be able to manage this later stage of his career playing his best tennis because physically because we all thought that he was going to break down," former World No. 4 Greg Rusedski told Sky Sports.
"But you have to give a lot of credit to his doctors, his physical trainer and his whole team around him to get him back in shape like this. They have done a fantastic job. It is just incredible."
Nadal has not won the French Open since 2014, a year that had marked his fifth-straight win.
© Copyright IBTimes 2023. All rights reserved.