French Police Break Up Refinery Blockade In Anti-Reform Showdown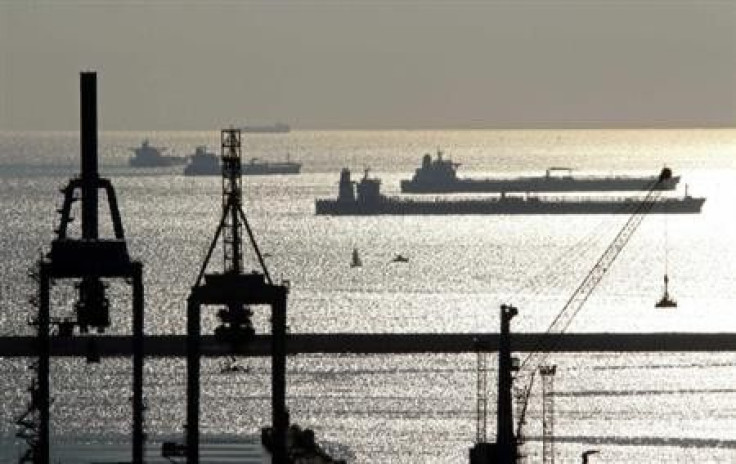 French police using water cannon and tear gas broke up a strike picket that was blocking access to a large oil refinery in the southern port area of Marseille on Tuesday in a government versus union showdown over contested labor law reforms.
The police operation outside the Fos-sur-Mer refinery, which belongs to U.S.-based Exxon Mobil Corp, took place as scores of fuel stations ran dry and the government warned the industrial action would not be tolerated.
"Enough is enough," said Prime Minister Manuel Valls, who warned the hardline CGT labor union behind other pickets attempting to choke off fuel supply sites would also be dealt with "extremely firmly".
The pre-dawn police operation marked an escalation in the standoff between President Francois Hollande's government and the CGT, which is organizing rolling strikes at oil refineries, ports and railways.
"We'll see this through to the finish, to withdrawal of the labor law," said CGT leader boss Philippe Martinez. "This is a government which has turned its back on its promises and we are now seeing the consequences."
At issue a year from presidential and legislative elections is a reform Hollande hopes will encourage new jobs and help tackle an unemployment rate stuck near 10 percent.
Opponents, including the CGT and a youth protest movement, say the reform will unravel some of the most protective labor regulations in the euro zone, allowing firms to lay off staff more easily in hard economic times and by providing further exemptions from national rules on pay and working conditions.
The dispute has shone a spotlight on the battle for influence within the CGT, once France's biggest trade union group but an organization whose power has shown signs of waning.
Martinez has little choice but to pursue a strategy of brinkmanship and high-profile protests, industrial relations analysts say, due to internal upheavals in which hardliners have got the upper hand at the union.
USE OF FORCE
The pickets around fuel supply depots started to bite last weekend, sparking rationing at many of the roughly 12,000 petrol stations nationwide in response to delivery problems and a surge in demand due to panic-buying by motorists.
As of Monday, more than 500 of oil firm Total S.A.'s 2,200 petrol stations had either partly or completely run out of fuel.
Emergency stocks are sufficient to keep the country's fuel stations in operation for up to two months if the government chose to tap into those supplies, but Valls had already warned that the pickets would not be tolerated for long.
Emmanuel Lepine of the CGT union said about 40 busloads of riot police took part in an operation "of unprecedented violence" outside the Fos-sur-Mer refinery.
The CGT announced that strikes had now spread to all eight of France's refineries. "Output is going to fall by at least 50 percent," said Lepine.
The CGT has also called weekly strikes on the SNCF state railways and an open-ended strike on the Paris underground and suburban commuter train networks from June 2, a week before the Euro 2016 soccer tournament opens.
The CGT's Martinez accused the government of "playing a dangerous game" by refusing to back down on a reform that has triggered waves of street protests by hundreds of thousands of opponents in the three months since it was hatched.
© Copyright Thomson Reuters 2023. All rights reserved.