French President Francois Hollande Sex Scandal: Alleged Mistress French Actress Julie Gayet Launches Civil Lawsuit; Hollande Partner Still In Hospital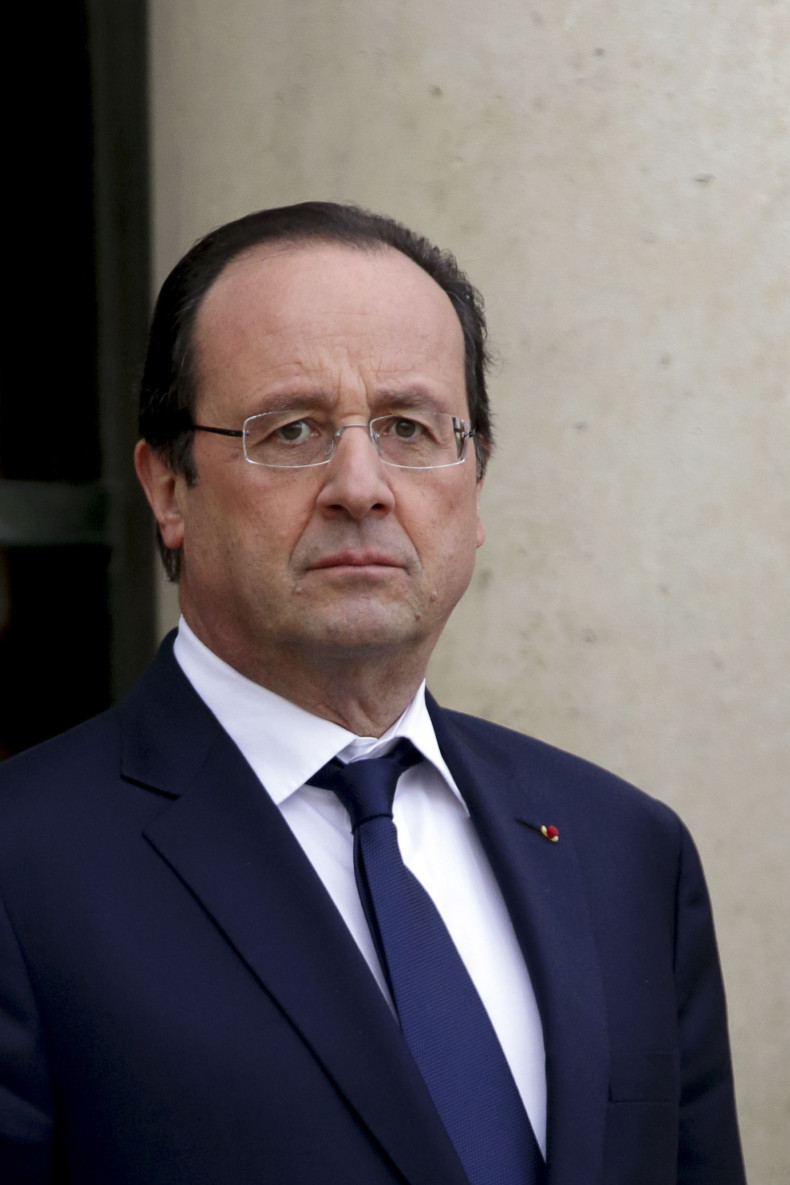 The drama in Paris continues. French actress Julie Gayet has launched a civil lawsuit for violation of privacy against the celebrity magazine Closer for printing reports that she is having an affair with President Francois Hollande.
Gayet, 41, is seeking 50,000 euros in damages and 4,000 euros in legal costs from the magazine over last week's report, which she claims breached France's privacy legislation. The magazine based its report on unauthorized photos of Hollande arriving by motor scooter taken outside a building in the exclusive Eighth Arrondisement of Paris, where Gayet's friends own an apartment.
If Gayet wins the lawsuit, Closer will have to publish the legal verdict on its cover page, reports France24.
Meanwhile, Valerie Trierweiler, a journalist for Paris Match and the live-in partner of Hollande and France's unofficial "first lady," is still in a hospital with a nervous condition "for a few more days," Europe1 radio announced Thursday, as reported in BloombergBusinessweek. She was admitted to a Paris hospital last Friday after Closer magazine ran its notorious photo spread on the alleged liaison between Hollande and the actress. The never-married Socialist president, who has four children from his previous relationship with politician Segolene Royal, has not denied that he is having an affair with Gayet. The photos purportedly show Hollande wearing a helmet as he arrives on a scooter at the apartment around the corner from his office to meet the actress.
Hollande, 59, said at a press conference at the Elysees Palace Tuesday that his relationship with Trierweiler, 48, was "going through difficult moments" and asked that they be left to deal with the matter in private. He said he would make an announcement as to the first lady's status before his planned Feb. 11 state visit to Washington.
Closer magazine is set to release more "exclusive news and photos" in Friday's edition, Agence France-Presse reported, citing the weekly gossip magazine. Paris Match, the magazine where Trierweiler works, reported Thursday that Hollande hasn't been to visit her in hospital. The radio station reported that friends of Trierweiler who have been to visit her in the hospital describe her as being in a state of "extreme nervous fatigue."