French Train Shooting Suspect Is No Terrorist, Says Lawyer, As European Authorities Open Investigation Into Ayoub El-Khazzani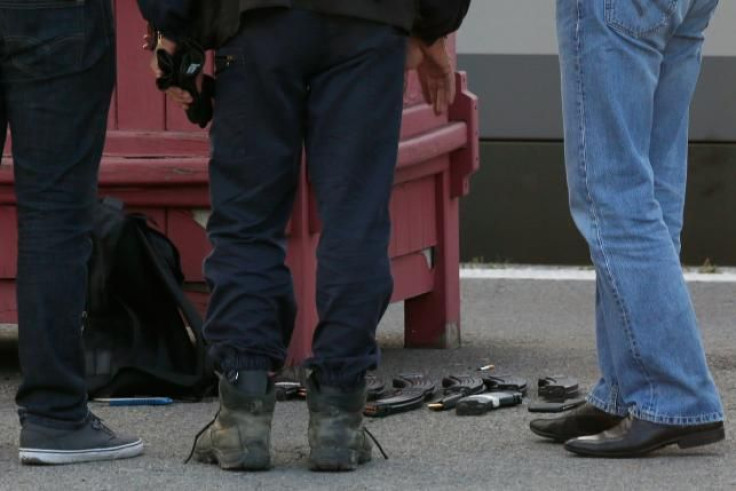 As the three men who stopped a suspected train terrorist attack in Europe are hailed by the presidents of France and the United States and lauded for their heroic actions, a different picture is being painted of the man they apprehended. Moroccan national Ayoub el-Kahzzani, 26, is no terrorist, his lawyer said Sunday. The suspect brought an AK-47 rifle, an automatic Luger pistol and a box cutter aboard the train to rob it because he was "hungry," said Sophie David, a lawyer in Arras in northern France where the train was rerouted to arrest Khazzani.
"He is dumbfounded that his action is being characterized as terrorism," David said, adding Khazzani described himself as homeless. David said she had "no doubt" this was true, adding he was "very, very thin" and looked to be suffering from malnutrition, "with a very wild look in his eyes."
"He thought of a holdup to be able to feed himself, to have money," David told BFM-TV, according to the Canadian Broadcasting Corp., then "shoot out a window and jump out to escape."
As for how he got his hands on the Kalashnikov rifle, David said Khazzani told her he found it in a park near the Gare du Midi train station in Brussels where he had been sleeping. "A few days later he decided to get on a train that some other homeless people told him would be full of wealthy people traveling from Amsterdam to Paris and he hoped to feed himself by armed robbery," David said.
She also noted Khazzani was barefoot and wore only a hospital gown and boxer shorts when he was interrogated by police.
That's a sharply different picture than the one being painted by European authorities, who describe Khazzani as a man who had already been identified as a potential terrorist threat. French Interior Minister Bernard Cazeneuve said Saturday if Khazzani is who he says, he is a Moroccan citizen who lived in Spain and Belgium, and according to Spanish officials, also lived in France and may have traveled to Syria from there. Spanish authorities notified the French intelligence services in February 2014 Khazzani had joined "the radical Islamist movement," Cazeneuve said, according to the New York Times.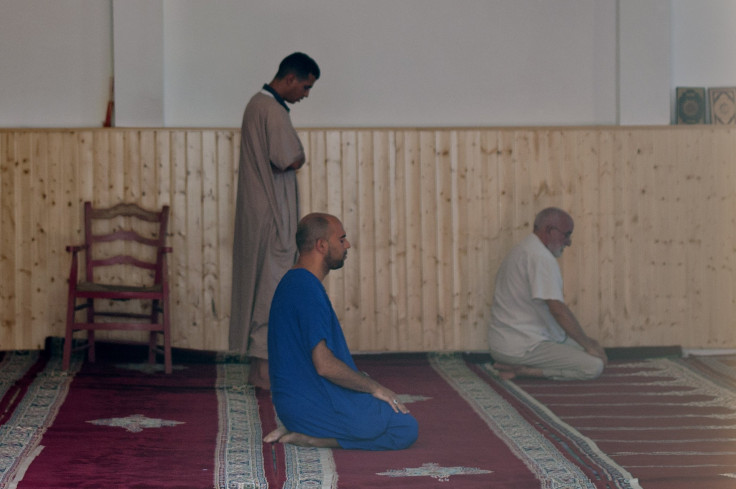 The Times also reported Khazzani lived for about a year in Algeciras, a city in southern Spain that is a major transit hub between Spain and Morocco, but left in March 2014, citing information from Spanish officials. Spanish sources said he had been kept under surveillance by Spanish police during his time in Algeciras because of past criminal activities linked to drug trafficking. He was detained at least once for drug dealing during his time in Spain, BBC reported.
Khazzani moved to France in 2014 and traveled from there to Syria before returning to France, Spanish officials told the newspaper El País.
Neither David nor Khazzani has commented on specific charges so far, but David said her client does not think he fired any shots on the train before his gun jammed. Cazeneuve said on Saturday there had been "several shots" fired before the Moroccan was subdued by passengers.
Chief Belgian prosecutor Eric Van Sypt told NBC News Sunday it was not yet known if Khazzani had an accomplice or acted alone. He said authorities in Belgium are still working to discover "if there is possibly a wider framework involved."
© Copyright IBTimes 2023. All rights reserved.