Friends react to 'Jackass' Ryan Dunn death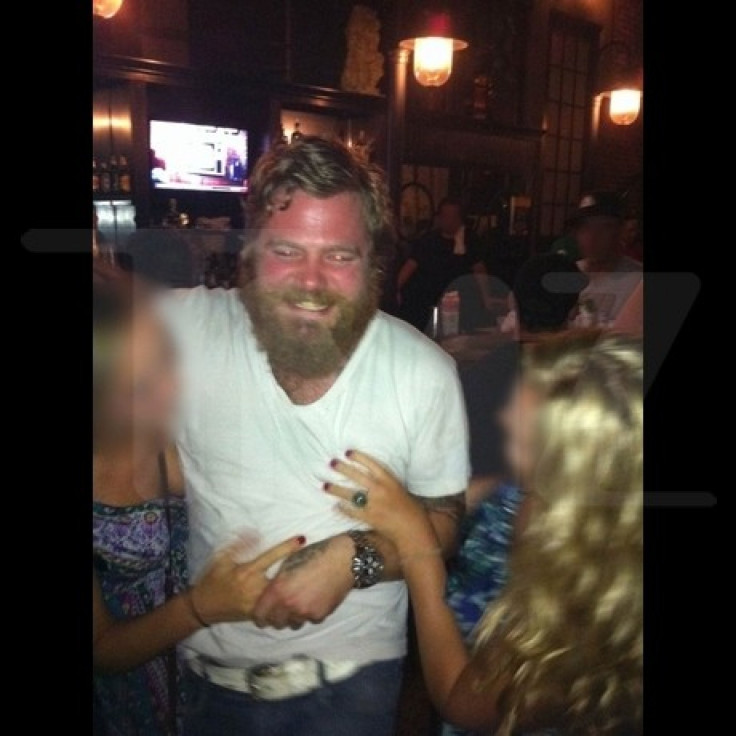 The star of slap-comedy TV-shows and movies Jackass Ryan Dunn and his passenger died after his speeding Porches crashed and burst into flames.
The event was met with an outpouring of sympathy and condolences from Hollywood elite, as well as friends and family.
The posts, from the likes of co-star SteveO to corporations like MTV, are posted below.
Alcohol is suspected to have played a part in the Monday death. Dunn tweeted a photo of himself and another man drinking at Barnaby's of America's bar just hours prior.
The Chester County coroner listed blunt force trauma and thermal trauma as the official causes of death for both men. But the definitive answer will take over six weeks as toxicology results return to the labs.
A preliminary examination of the crash site suggested that Dunn's Porsche might have been traveling more than 100 mph in the 55 mph zone when it jumped a guardrail and struck a tree and burst into flames.
West Goshen Township police declined Tuesday to discuss the ongoing investigation.
@SteveO
I don't know what to say, except I love Ryan Dunn and I'm really going to miss him.
@realjknoxville
Johnny Knoxville
Today I lost my brother Ryan Dunn. My heart goes out to his family and his beloved Angie. RIP Ryan , I love you buddy. http://say.ly/hUnqQQ
@ThisIsRobThomas
Rob Thomas
so sad to hear about ryan dunn. r.i.p. he had a lot of fun while he was alive.
@iamweeman
Jason Weeman Acuna
RYAN DUNN-- a super awesome memory was at the J RODY walston & the business show!!! I MISS YOU BUD!! You were alway... http://say.ly/zISqQ7
@msSofiaCoppola
Sofia Coppola
Ryan Dunn has passed away, he was a very nice and energetic guy, I met him a couple of times. Very shocked.
@Colin_Hanks
Colin Hanks
so sad to hear about Ryan Dunn... and in is honor I say this: I am mad AND disappointed...#RyanDunn
@tomgreenlive
Tom Green
Just heard that Ryan Dunn from Jackass died last night in a car wreck. Rest In Peace Ryan.
@hartluck
Carey Hart
RIP ryan dunn. You were an amazing guy and you were cut way to short. Enjoyed the times we had. My heart goes out to his family and friends
@Alyssa_Milano
Alyssa Milano
Rest in peace. Ryan Dunn, star of the Jackass TV show/movies, has died in a car crash: http://apne.ws/jt1EE3 /via @AP
@benjaminmadden
benji madden
R.I.P. Ryan Dunn
@JoelMadden
Joel Madden
R.I.P Ryan Dunn. Very sad news
@MTV
MTV
We're deeply saddened by the passing of a member of the MTV family, Ryan Dunn. Our hearts and thoughts are with his friends and family.
© Copyright IBTimes 2023. All rights reserved.